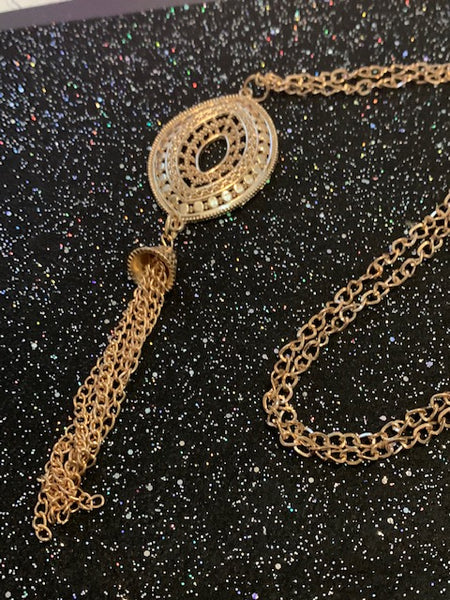 Alicanto Wealth Pendulum
Before buying, please be sure that you view and are aware of our Shipping Policy-- https://youtu.be/y8uA4M7ijVk

If all you need is wealth, then all you need is this piece. Seriously. I call this one Drippings of Wealth, because of the way that the chains dangle at the bottom. In all actuality, this piece has been made with the casting of the ancient spirit of the Alicanto. The Alicanto was basically South America's answer to the Phoenix in ancient times and since these birds have mostly been killed off by hunters of the paranormal, finding one in the wild is extremely, extremely rare. Summoning the spirit of one into a piece, however, is not as rare. The Alicanto had one appetite and one appetite alone and that was gold and silver. As such, in its spirit form, it has an appetite for wealth energies and powers. When you wear this piece, the Alicanto will deliver wealth energies and powers to you. These wealth powers will come to you in all areas of your life and in many forms.

This piece doubles as a money pendulum. If you are into the stock market or you are about to make a serious business decision, consult this piece first. It will answer you "yes or no" as in "yes, you should do that," or, "No, you should not!"
---