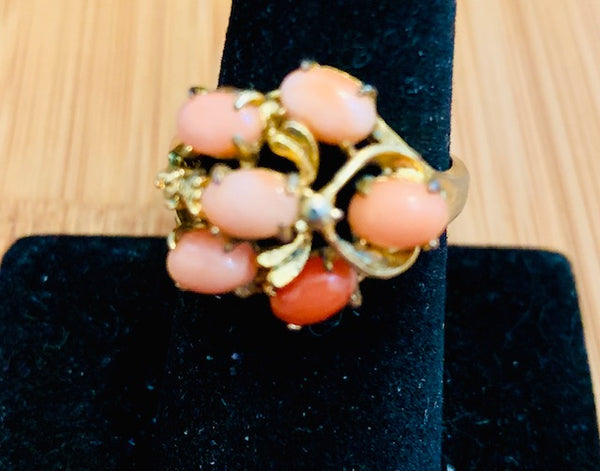 Six-in-One Djinn Ring
What is better than one djinn? Well, probably six of them. That is what you get when you purchase this piece. This piece holds six djinns from the tribes of Solomon. They were originally summoned by King Solomon to be resident djinn in his temple. However, they haven't been under his employ for thousands of years. They are free form spirits now and we have attached them to this piece. None of them are wishing djinn, rather they hold a power that will be useful to your life. You can also summon them to grant their powers into the lives of others. They work and they work well. We have tested this piece ourselves. Here are the six types of djinn that you get when you order this piece.

1.) Love Djinn- helps in all matters of love and relationships.
2.) Wealth Djinn- Brings Wealth and Abundance
3.) Astral Djinn- will be your guide in the astral planes to guide you to places you want to go.
4.) Psychic Djinn- grants full control of psychic faculties
5.) Protection Djinn- Gives you full protection from evil
6.) Healing Djinn- Provides spiritual Healing, as well as the alignment of the chakras, and the healing of both the karma and the aura.
---