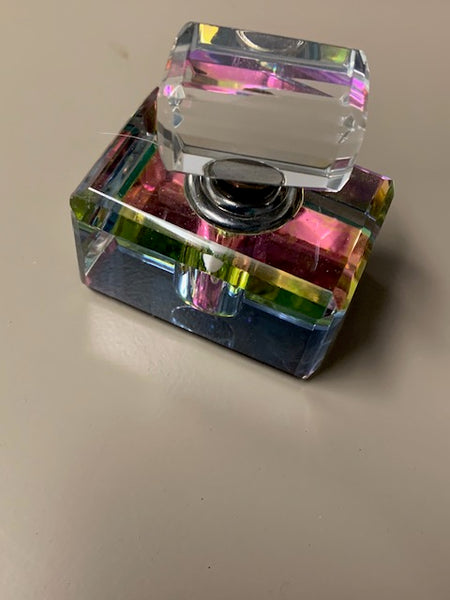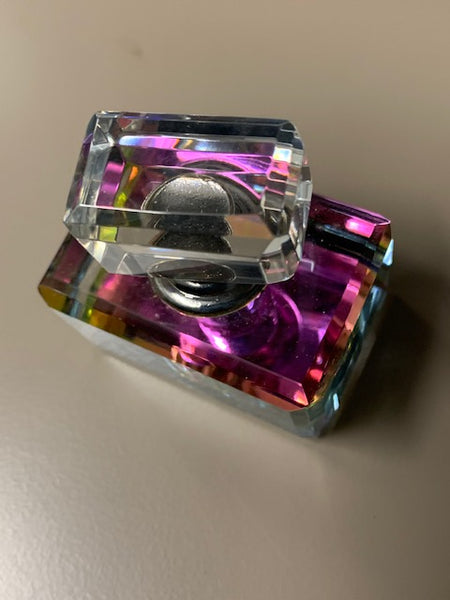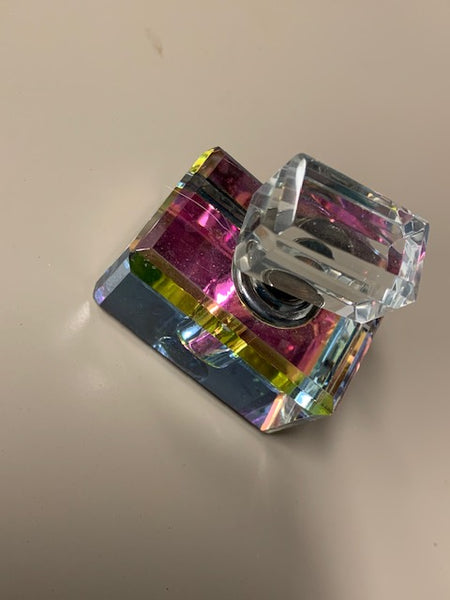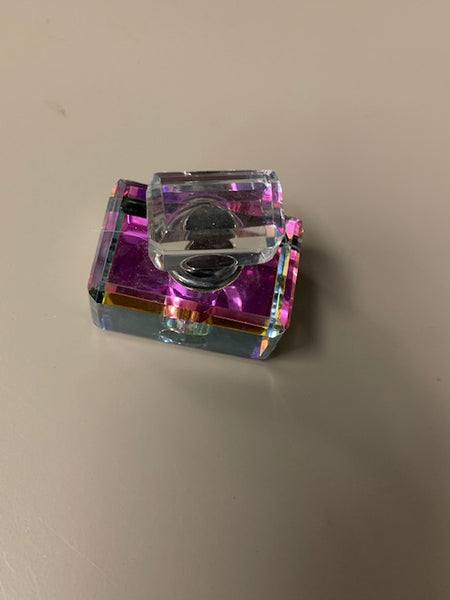 Beautiful 100% Crystal Bottle: The Chrism of the Universe
If you want anointing power, then look no further than this piece.  This piece was designed by a group of Gregorian monks.  They found a secret frequency that was written in the Bible.  When they sang at this frequency the skies opened up and they could see the choirs of angels before the throne of God.  To Cherubim, the Cherubim that guard the Ark of the Covenant came fluttering down from amongst the choirs of angels.  They presented this piece to the monks and told them that this piece holds the Holy Chrism of the Universe and holds the sacred powers of the Anointed One.  We only know this because when we investigated the now-abandoned temple that we found it in, Deedee was given a very vivid vision during which she assumed one of the past monks and saw happening everything that I've just told you.  It was a powerful experience for her.  
The piece that was presented to the angels was given to them hundreds of years ago.  I'm sure you're thinking, "Yeah, right then why does this piece look like it was made like five years ago tops?"  That's because this piece doesn't age.  It's made of Crystal and when you hold it up to the light just right it breaks forth in beautiful variances of multi-colored light.  These multiple colors of lights represent the many magics that this piece allows you to grant yourself.  It can grant you thousands of magics from across the great expanse of the universe.  All you have to do is fill the bottle with olive oil.  Allow it to sit in the bottle for 72 hours.  Then after those 72 hours, the oil will have fermented in power.  It will have become what is known as the Chrism of the Universe.  You will then pray over the bottle for 15 minutes per day on each of the next three days.  Pray over the bottle the power or ability that you wat this anointing to bring you.   Then on the seventh day you will anoint yourself with the chrism and the powers that you have requested will begin to take hold in your life.  You can also ask for the universe to grant you miracles.  
---