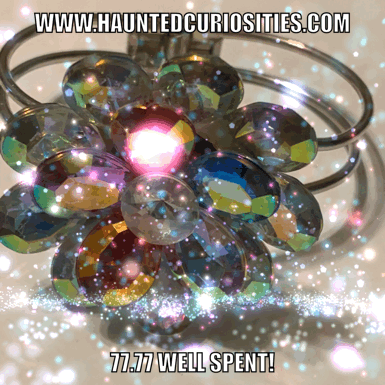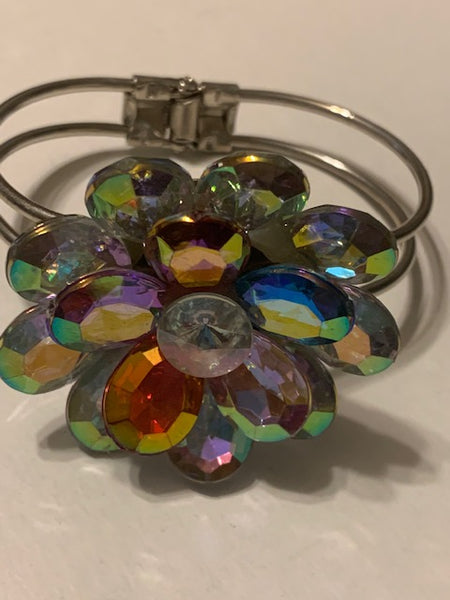 THIS PIECE IS ON EBAY-- GRANTER OF WAYS
ATTENTION: THIS PIECE IS FROM EBAY AND CAN BE BOUGHT AND/OR BID ON BY FINDING US ON EBAY!!  TO FIND THIS PIECE ON EBAY, PLEASE GO TO EBAY AND SEARCH FOR THE USERNAME 2PIRATESBRINGUTREASURE.  YOU CAN ALSO COPY THE FOLLOWING AND PASTE IT INTO YOUR BROWSER--  WWW.EBAY.COM/USR/2PIRATESBRINGUTREASURE.  THEN, SIMPLY SEARCH THROUGH THE ITEMS UNTIL YOU FIND THE ONE THAT YOU WANT. 
THE PIECE YOU ARE PURCHASING IS THIS GORGEOUS COSTUME BRACELET.  
We call this piece the Granter of Ways.  This is the English translation of the ancient Hebrew name for the djinn that has been summoned into this piece.  The djinn is one of the original 72 Djinn of Solomon's Temple and was given to him by God as a means of being able to overcome any obstacle that he was faced with.  This is the same kind of magic that allowed the ram to appear to Abraham so he didn't have to sacrifice his son Isaac to God.  The magic in this piece i deigned to automatically know what you are going through and then make a way for you to be able to overcome in all that you do.  Alternatively, you can meditate with this piece and it will allow you to give this piece some sort of direction as to what you need to be done in your life.  You can also petition the djinn to grant you things that you want in your life and it will make a way for you.  What I mean by this is tell the djinn that you'd like to be wealthy and the djinn will create a way for you to become so.   It really is that simple, but yet very powerful.  
---