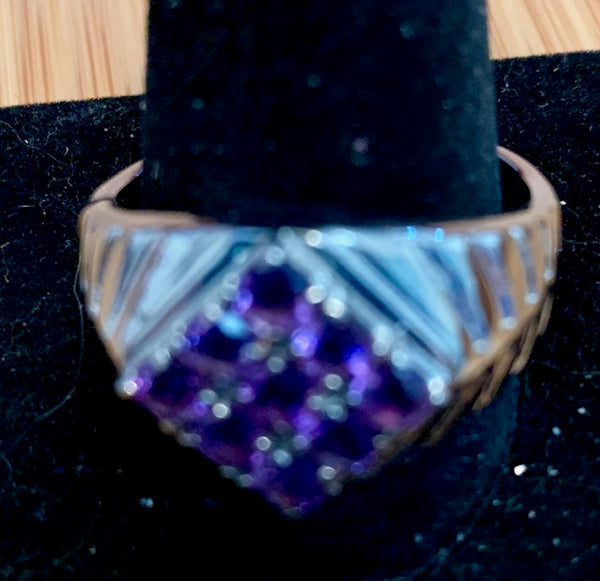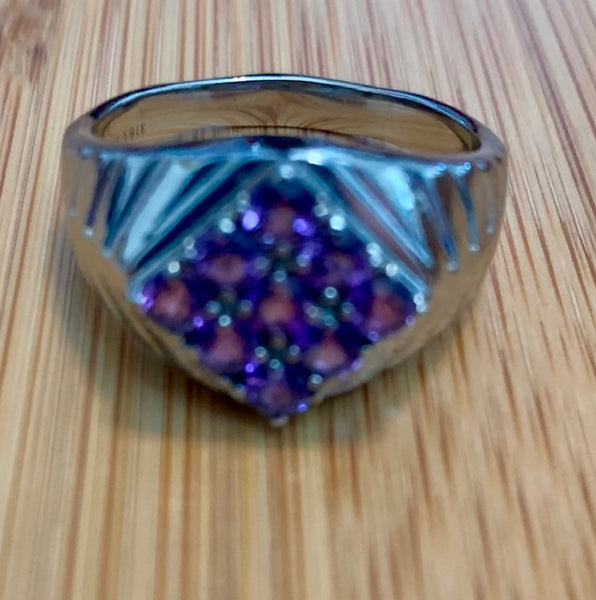 72 Powers of the Arcanum
We did not have to go on a special investigation to get this piece. We connections who are some of the most powerful Kabbalist sorcerers that you will ever meat. They belong to a secret fraternity that is appropriately named the Stars of David. Some of them are immortal and have been around for hundreds of years after figuring out the secrets to a secret elixir call the Blood of Life. Others members are newer and have chosen not to become immortal because they wish to experience the permanent transcendence of their soul into the spiritual realms after their death. Whatever the case may be, these sorcerers are very powerful and they have developed some very real and very potent magic.

This particular piece that we are offering was developed with the magic of something called Solomon's Sacred Hexagram. King Solomon has long been known for his brand of magic. It is some of the most powerful magic of ancient times and continues to be some of the most powerful magic that you will ever experience. He was given a pearl of sacred wisdom by God that allowed him to create his own magic while he was here on Earth. As such, you will find many ancient magical teachings that can be attributed to Solomon, his sacred hexagram is one of those.

The Sacred Hexagram is dissected in such a way that the manipulation of the letters that are used provide a source of ancient magic to those who have acquired the knowledge to be able to use it. This magic is the summoning forth of the 72 names of God. The Names of God are the 72 names by which God is called. Since God is an energetic and magical force, these 72 names are not merely names of God, but they are 72 energies of which God is comprised. Each of these energies can be used to manifest the 72 powers of the Arcanum. There are 3 major classes of energies, each class contains 3 sub-classes of energies, and each subclass contains 8 different names. Thus, the total of these names is 72, but it is categorized in such a way that leads back to 3 which is the number of the Holy Trinity. Each member of the Holy Trinity is responsible for 24 of the names that are attributed to God, which can further be broken down into the 4 sectors of ancient knowledge, with 6 contributing names in each sector-- hence the six-sided hexagram that is formed out of two triangles o the Holy Trinity.

Look, it all boils down to sacred numerology. Those who have cracked the code to the meaning of King Solomon's Hexagram have spent years and years trying to perfect it. With this piece, you don't have to. It has been broke down into three strips of three stones. Each stone represents one of the classes of magic of the Holy Trinity, where three classes are attributed to each. Each of the stones contains 8 Names of God. These names of God will appear to you in visions and dreams once you have bonded with the energies and the magic in this piece. These names of God that are shown to you can be called out and used to invoke the magic and the energies that God is comprised of. These are 72 primordial powers that you will get when using this piece. I will not write down the 72 Names for everyone to read, because they are very powerful forms of magic that are to be reserved solely for people who are serious about knowing them, not people who are going to send 84 emails about a description. If you want the names, you must purchase the piece. I guarantee the magic that you get will outweigh most if not all of what you have ever experienced. It is a very powerful, enlightening, and magically enriching item.
The piece you are getting is a stainless steel, size 13 men's ring that won't rust.  The stones are really Brazilian Amethyst.  
---