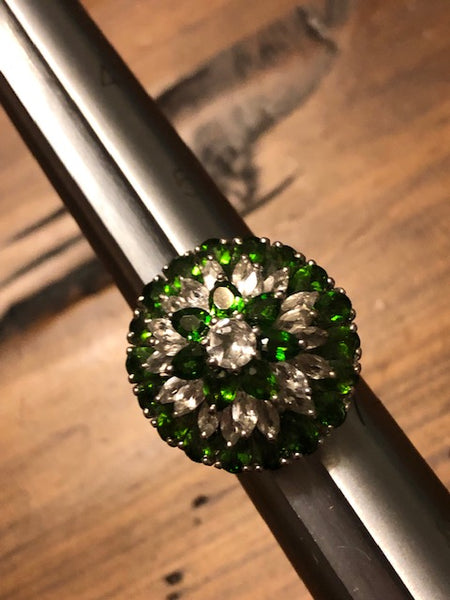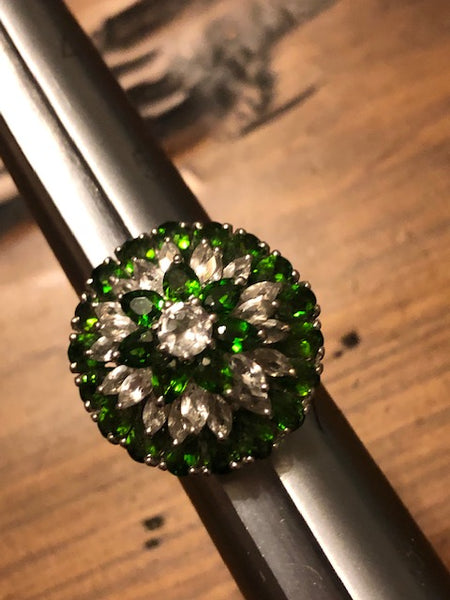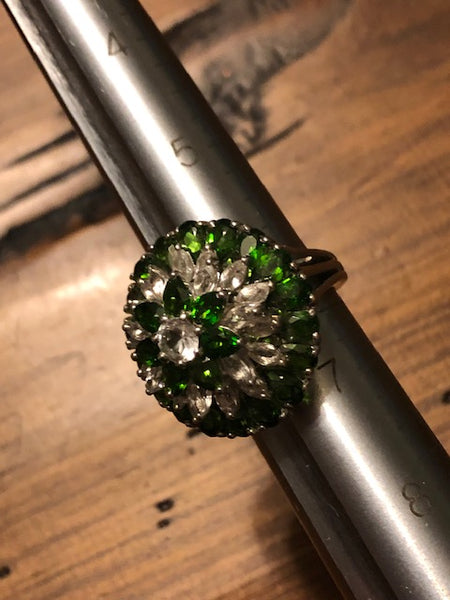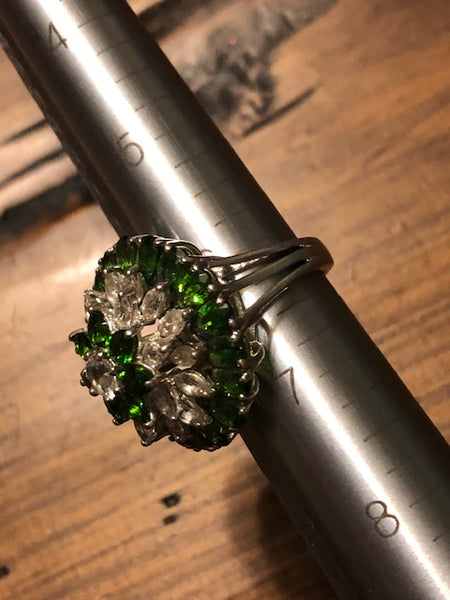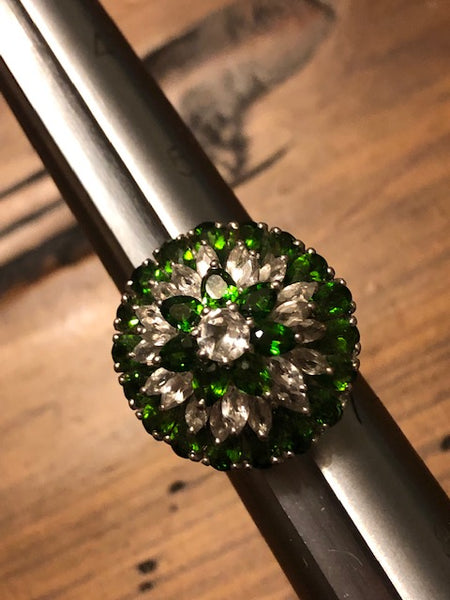 800 Russian Souls, 800 Different Powers, Ring, Sz 6, Russian Diopside, Platinum Over Sterling
Regular price
$ 566.00
Sale price
$ 489.00
---
This is not a piece that we went on investigation for.  Rather, it is one that we acquired by visiting the Black Bazaar.  However, this piece is especially valuable because it exhibits a rare type of Russian Necromancy that is mixed with an Asian blood ritual magic.  Together, the two forms of magic will give you a very powerful ability.  More on that ability later.  Let me go back to the beginning.
This piece embodies the energies of a mass grave of about 800 people that were slaughtered and buried by the army of Batu Khan.  It was the 13 Century when the Khanate grew in power and the Mongol Army made its way across the Asian and European Continents like a wildfire, wiping out villages along the way.  This particular Russian village was no exception.  They were murdered by the Mongols and stuck in a mass grave.  These bodies were used during blood rituals that were performed by the Mongols and Batu Khan.  The bodies were sliced and diced and the blood was offered to the Mongols Asian gods in order to not only gain favor with the gods but in exchange for special powers and abilities.  
On the other side, you had a village of Russian mystics that were able to cast a Necromancy spell that allowed their spirits to live on in a parallel dimension once they were slaughtered by the Mongols.  They knew the Mongols were coming.  They could either run and leave their homes or stay and fight and get slaughtered.  They knew what the odds were, but they didn't go down without a fight.  They were sent to an early grave, but their souls were reincarnated in a parallel realm, where they became immortals and gods in their own right.  So, this piece grants you their necromancy and the ability to call upon these 800 souls.  It also gives you the energies of the blood ritual sacrifices.  As a result, you will be able to resurrect any of the 800 souls, who will appear to you is spiritual form.  As I told you prior, this was a village of Russian mystics, so each of the 800 has a special power or ability that they are able to grant you.  It might be moon magic.  I could be healing.  It could be finding true love.  It could also be something dark like conjuring the dark forces of the Earth.  Or, it could be something white light, light becoming able to harvest the cosmic energies that fall upon Earth.  One will allow you to conjure different types of energies.  One allows you to cast dual magic spells.  Whatever the case may be, there are 800 of them with 800 different abilities. 
This is a meditation piece, meaning you will wear it while you are meditating.  You will make a mental connection with this piece and the powers will begin to flow through your body.  You will be opened up spiritually and you will be able to see the 800 powers that you have to choose from.  If there is something you are looking for specifically you can mentally project this while wearing your piece and that will be shown to you, so you can get directly to business with that piece rather than seeing them all at once.  
---