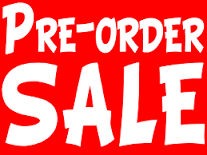 Pre-order/The Mines of Paris
**NOTE THIS WAS MADE USING MAGIC VESSEL
*** NOTE TO SHIPPER THIS ITEM WILL BE IN THE SHOPIFY BOX DATED 1-4-17
FILE 882: The Mines of Paris #



ITEM/ 

MATERIAL/ 

SIZE/ 

TIME IT TAKES PIECE TO WORK/ Within 30 days.

HOW TO ACTIVATE THE PIECE/ No special activation required, just wear.

FILE/ The Mines of Paris

ORIGINS/ Paris

Below the streets of Paris, there is an assortment of mines that are almost entirely unmapped. Whatever maps exist of these mines are estimations but no where near accurate enough to go by. It is also unknown how deep these mines run, where they lead, or what could be in them. The only thing known for certain is that it is easy to get lost and very seldom do people who wonder to far down the mines return. Even at the entrance of these mines, one wondering just a few feet will be exposed to thin air and humidity that seems to suck what little air there is right back out of them.

The mines are so dangerous that exploring them is actually illegal and can result in penalties of either heavy fines or possible jail time. People who have gone missing in these tunnels are said to sometimes wonder at the entrance, only peeking out shallowly before wondering back inside. It is an attempt to lure in more victims who may desire to go searching for whatever they just saw.

More recently, someone managed to sneak into these mines with a small team and go further than anyone ever before them.

Their names are required to remain anonymous for their protection due to the illegal nature of their exploration.

This item was found in a room absolutely void of human bones. The tunnels leading up to it were also bare, which is in stark contrast to the shallower tunnels that were absolutely filled with the human remains of explorers who got lost and could not find their way out. After finding this item, the team eventually made their way out but not without loss. Seven men went in, four came out.

This piece resonates magic that cannot be identified as either dark, white, or even dual. It is something else entirely and everything it does is done in a way we have never seen before. It is almost as though it counteracts time and reality itself. It jumps back several seconds and then jumps back forward immediately after, erasing something undesirable. It allows the honing of senses, which the wearer controls. You can control your hearing where all is silent except for what you need or want to hear. You can ignore all smell except for what is important, which similarly to a bloodhound, can lead you to something you may seek. This particular ability is one that is useful for finding other forms of magic, missing items, people, or anything else that leaves behind even the slightest residue in its path.

You will also find that you can manipulate reality to see that fine line between what is and what isn't. In other words, you will see things that no one else sees and you will be aware of things that no one else is. Demons, angels, and other spirits will be visible to you and you will likely see them everywhere you go. The world is not what it seems and you will come to know that better than anyone.





---