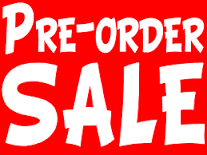 Pre-order/Typhonian Ordo Templi Orientis
**** NOTE THIS IS MADE USING MAGIC VESSEL
*** NOTE TO SHIPPER. THIS PIECE IS LOCATED IN THE SHOPIFY BOX DATED 1-4-17
FILE 9283: Typhonian Ordo Templi Orientis #



ITEM/ Ring

MATERIAL/ Antique Sterling Silver

SIZE/ 

TIME IT TAKES PIECE TO WORK/ Up to 60 days

HOW TO ACTIVATE THE PIECE/ Surround yourself by the elements. Burn a candle, gather a small amount of water and set the piece down in front of it. Achieve wind or air by blowing out the candle and then the piece will be activated.

FILE/ Typhonian Ordo Templi Orientis

ORIGIN/ United Kingdom


This piece contains the power of the serpent from the Typhonian Ordo Templi Orientis, otherwise known as Typhonian Order of the Outer Ones. This group of people could not only shape shift but they also possessed the ability to call forth any water, flying, slithering dragon or serpent. The serpents they called upon possessed many forms of magic. They held the magic of knowledge, wealth, shape shifting, and even mounds.

Using this piece, I have found mounds held within underground chambers that were learning alchemy and other sacred magic. The magic was taught where an energy bubble that hit the frontal lobe acted like a direct link of telepathy. You will have a direct link to your to your magic and if you have an ancestor from that time, they will come through and help you as well. You won't find that you will need that perk often but it is irrevocably an added bonus.

You will not only learn alchemy but also how to jump through dimensions, shape shift, and how to make connections with other beings from other worlds. Through them you can ask for anything you need. They do not answer to just anyone but they will answer to you because you will have this item. You will not be just anyone to them. The fact that you will have this item will demand a level of respect and they will want to interact with you.





---