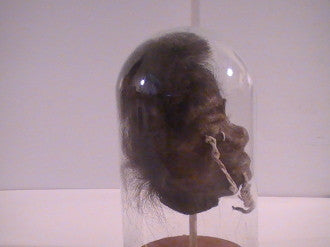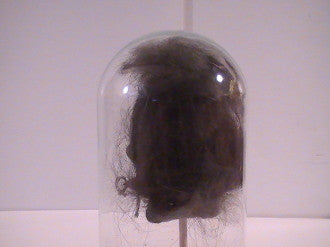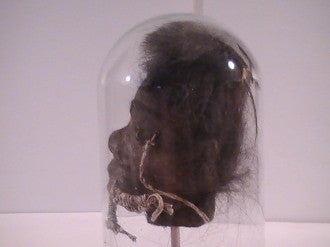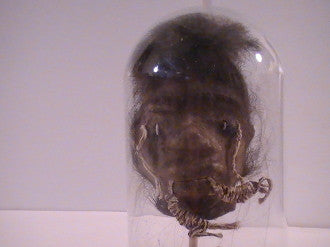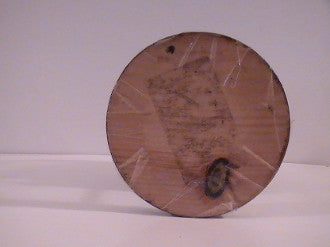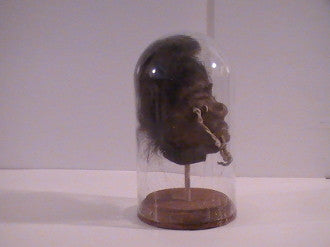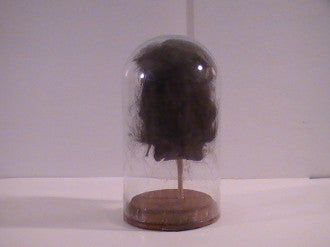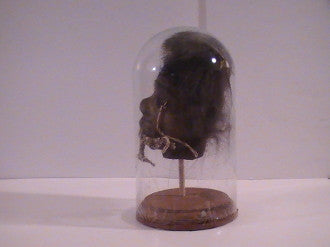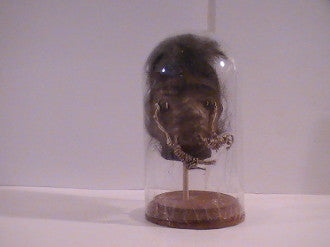 Shrunken Heads: Revenge of the Shuar
Revenge can be a sweet thing.  It is quite possibly the best feeling to force people to pay retribution for the wrongs that they have done to you in your life time.  Most people would argue that it is better to let things go and to move on with your life.  "Don't let people control you," they would say.  Then again, these might be the same people who never had the experience of feeling the joy it brings when you can make people pay for the injustices they have committed. 

Nobody takes the concept of revenge more literally that the people known as the Shuar.  They are a group of magical people who have managed to seclude themselves within the confines of the Amazon Rainforest.  You already know that the jungle remains relatively unsettled for the most part, so it is easy to understand that there are secrets that have been hidden in the jungle, even entire cities.  It has not been that hard for the Shuar to remain under the radar, so to speak.  They hide in the darkest corners of the world. 

There are very few things that can be considered darker than what I am about to tell you.  I mean dark in the sense that most humans would consider these things to be atrocious.  It is merely these people's way of living, though.  I must admit throughout my times, I have seen some weird things.  This happens to be one of the weirdest things that I have ever encountered, if I must say so myself.  It is not that the power that is brought about is dark, but for people who do not understand, this ritual can seem like a bit of an evil ritual.  It is not though, it is just how these people choose to live and the actions that they partake of in order to bring about their magic.  It is an understanding throughout the tribe.  Like I suggested earlier, they merely take revenge to the extreme. 

By the Shuar, it is believed that every time a family member dies, it is caused by the actions of another within their own tribe or neighboring tribe.  These attacks are not necessarily to believed to be evil, but they are brought forth out of the necessity of the lifecyle.  The family members of the deceased they hold a ritual.  They become hallucinated by an agent called tsantsas.  The tsantsas sends them into the spiritual realms, during which they are told who the person responsible for their family member's death. 

The result is a faction loosely associated tribes warring with other tribes that are also loosely associated.  These war games take place, but you have to remember these associations are loosely affiliated and those whom are your enemies one day could potentially be your allies the next and vice versa.  The person who is the accused of the death is then captured and killed.  Their body is used to make a shrunken head.  This shrunken head is then worn by the family member who actually kills the hunted.  They wear the head around their neck for a period of one month to a year.  After the head is captured, there is a ceremony called numpenk, which literally translates as "his very blood."  During this ritual there is ceremonial dance and wild drinking.  There is a massive orgy and a being that is known as a muisak is called down from the heavens.  It is the spirit of the person whose vengeance has been served.  The spirit has been given the magic of the gods and all of their abilities and is then sent back to the mortal realm.  The muisak is then trapped inside of the skull and kept subservient, using the magic that has been given to them by the gods to grant innumerable amounts of wishes.  He must grant whatever wish it is that the person who owns his head asks for, regardless of what that request might be. 

One might ask, "how do you know all these things, if you say the tribes are so secretive?"  There are no shamans in this reign of powers.  Rather, anyone is able to inherit this magic, it just has to be in the way that I have outlined above.  This is the way their cycle of magic occurs.  The Shuar understands and respects this cycle.  They do all they can to preserve the powers that they have been given.  When the Europeans showed up and tried to settle the Shuar, they banded together and killed 25,000 of them and drove the forces out of their territory.  They used the powers and magic of the shrunken heads, who gave them the necessary magic to defeat and destroy the forces that were encroaching.  The settlers, fearing the brutal force of the Shuar, became content to stay clear out of the tribes' way, to let them do as the please regardless of their opinions that what they were doing was barbaric.  They Shuar were left well enough alone and their practice of shrinking heads when on for thousands of years.  It is believed that these rituals came to an end in 1950, simply because of some random report that was done in modern times.  I can assuredly tell you that this is not the case.

My eyes have seen many different lands.  I have slept in the pyramids and I have meditated in Tibet.  I went on spirit journeys with the Native Americans and I have peered into the lakes of time with the Mayans.  I have seen wealth powers that would put the Bilderberg Group in the poorhouse and still the this shrunken head of the Shuar is one of the most mysterious artifacts that I have ever laid my eyes upon.  It was during a stay of mine in South American.  I have visited the Amazon many different times, but it was on my most recent visit that I obtained the head.  I never really thought to be scared of the rogue tribes that still exist on the continent, even until this day.  I have just never really had a reason to be scared of them.  Most of the tribes that I have encountered were peaceful.  They may have come off just a tad bit primitive, but it is the primitive that know the land.  Those that know the land known the magic.  The magic that I have encountered in South America in unbelievable at very least. 

My encounter with the Shuar was probably the closest that I have ever come to death.  I can tell you that they don't like people poking around in their business.  I happened to find this out the hard way.  I will spare you the lengthy version of the story and I'll tell you that when I found myself surrounded by a group of young Shuar warriors, I thought my minutes were numbered.  The eldest of the group wore one of these skulls around his neck.  Just as they were about to dispose of their nuisance, the eyes of the skull opened up and the mouth began to move.  I did not understand what they mouth was saying or why they eyes did not break their gaze upon me.  Next thing I know, the kids withdrew their weapons and took me back to their village.  Again, I use the term village loosely.  It was very primitive.  Even so, out there in the wild I experienced something I never experienced before.  It was like a miniature museum of the macabre.  Arranged kind of like a trophy case, I witnessed probably the largest collection of shrunken skulls that I have ever experienced in my immortal existence.  They were all fashioned differently and by the number of skulls that I witnessed I could tell that this particular clan or tribe did not mess around.  It must have been divine intervention that cured me.  I cannot say for sure, because I never truly understood what it was that they elders of the tribe were discussing. 

What I know about this situation as a whole, is that I was left with a parting gift.  The parting gift is the shrunken head that you see pictured with this listing.  It is not an actual human skull, because it is against their belief to give their heads out.  Rather it is a replica, made from animal hide, that holds the present of an ancient muisak spirit that has been on Earth for a very long time.  He was captured in a skull probably before I was even born in the 1800s.  I am not exactly sure of his age, but he is an immortal just like me.  As if the muisak were still stuck in an human skull, this skull holds the exact same imprisonment.  At night time this skull will open his eyes up and and look around.  When you gaze into the shrunken heads eyes, you will be able to see into them and experience the spiritual realms from where his powers come from.  This is the realm where metaphysical magic originates.  There is a list of powers that will be given to you, most notably a full psychic awakening, spiritual cleansing and purification as to release any blocks you may have, and the ability to summon souls from the afterlife realms. 

In celebration of the vengeance of the Shuar, this piece will work like a Voodoo doll.  If someone has done wrong against you, all you need to do is inform the muisak at night when he opens his eyes.  Whisper into his ear the name of the person who has done you wrong.  This will send curses and spells against that person; tenfold what they have done to you.  Finally, in accordance to the fact that the muisak must be completely subservient to his owner and grant all of his requests, this piece will give you the wealth of unlimited wishes.  All you have to do is wait until the shrunken head comes to life at night and whisper your requests into his ear.  You do not have to wonder whether these requests will come true or not, because it is an inevitability that they will.  You can ask the muisak for anything you want and your request will be manifested in your life regardless of what you have asked for.
6-10-15
---