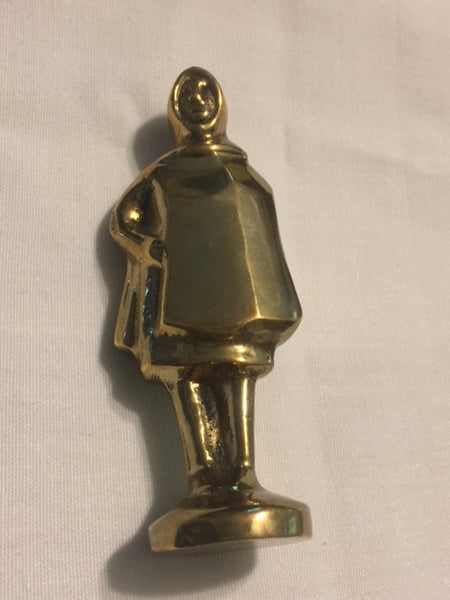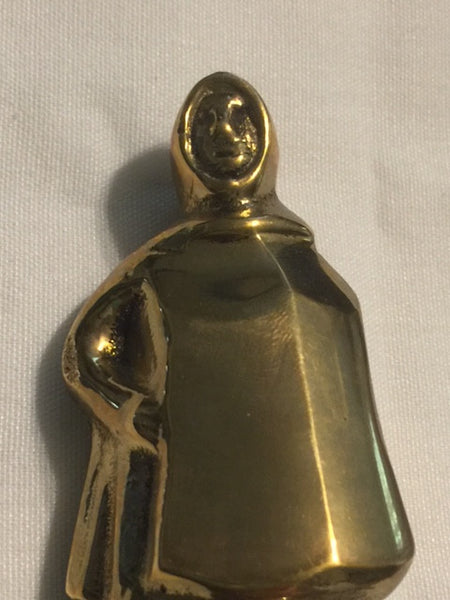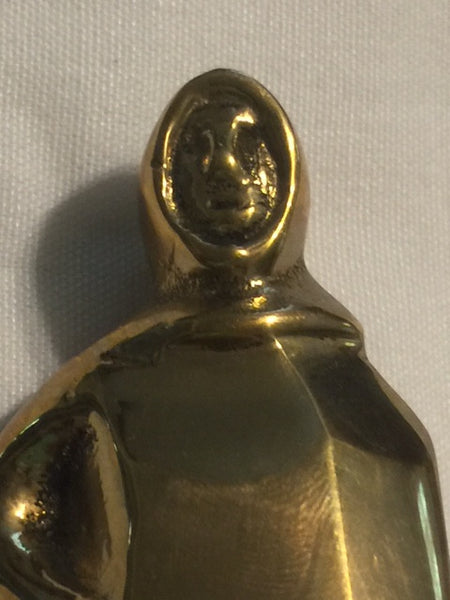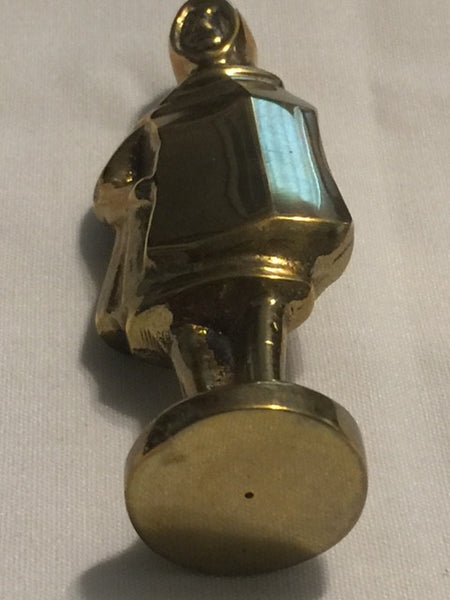 WIZARD OF BOCKSTEN, WE KNOW WHO YOU ARE!
4-26-17
The wizard of Bocksten lived in the 14th century. He was truly a magical being both from birth and through education of that time. This little yet heavy statue is a real marvel that you will create to do as you want it to do.
I wouldn't call him a Djinn or a other world being or even a illuminated master. I would call him all of the above. Not because he can be pegged as one of these things but because he can do all that they can do.
You decide how he is to be used. Do you want him forever for one thing only? Do you want him for all things when you need him? The choice is yours.
During his living days he was murdered and left to never decay in the Bocksten Bog where he was found in the 30's. He was perfectly dressed and it was him which taught us how people dressed in medieval times. At the time he was discovered all his belongings were with him tucked into his cloak. As I understand it it took many years to decipher what his book spoke of. The book was a magical property that explained his nature to his children and how they could accomplish the same things he did. Obviously he wasn't immortal but he sure was everything else. Long before the Virgin Mary was known to have made her appearances to the modern world she lived out her life on Mount Athos. Mount Athos is in Greece. Wizard Grimbaldous visited there because he knew of a secret little gemstone that the Virgin held and that which would cause the greatest of supernatural magic. As I said he was both born and educated wizard and you may wonder how did he travel to such a far off place? Well how did the pyramids get built? There are many marvels in this world and this wizard is one of them. As for his magic education that started with the little gemstone.  The gemstone is no longer anywhere that I could find and I doubt that anyone else will either and that is okay because it is not needed now. He visited the Virgin in her spiritual state and was touched from head to foot by her. For some reason he was special in his magic. From what we have learned he learned the ancient magics of THE Christ! 
While some may find this hard to believe it really isn't that hard. In even the most easy to understand esoteric works you too can be a God or like him. And so it is written. You were made in the image which means all he can do. This wizard knew that and being both born and then magically educated he took advantage of that. 
This is a rare piece which I believe to be bronze. This is a seal, a wax seal. You would take your wax to paper and place the seal on it. You would take a pencil or sharp object and just do any symbol for what you want or the letter it begins with or just your initials as a initiate. You need not speak what you want or ask out loud for anything. If you are seeking to disturb a situation or cause one or even seekimg wealth or luck, just think it as you place the seal down.
When I say he is like a djinn well he is, he does what you ask for. When I say he is of the other world well he is, he knows the most intimate magics. When I tell you he is a illuminated master well that is because he was given the gem a magic of which he took into his own body.
I only have one, this is rare and will fullfill all your magical desires.
---