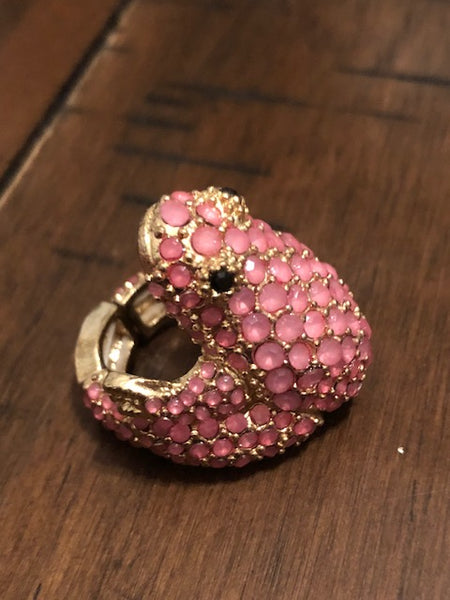 Ring Extravaganza- The Pink Lady
She is the Pink Lady and she is a sexy seductress. Having been born of a succubus mother and a father who is a fallen angel, this vixen has the best of both worlds. She will come to you in all her glory and seduce you-- male or female-- in such a way that will allow your soul to leave your body and meet hers on the astral plains where the two of you will mesh together to experience the most riveting astral orgasms. They are not just full body orgasms, but orgasms that you feel at the soul level. They are bursts of power and energy that will recharge your body, allowing you to feel not only divine and very intense pleasure, but that will leave your body recharged and refreshed.

When she's not having astral sex with people, she's doing white light stuff. You know, white light spiritual healing, showing people their future, granting protection, casting white light spells, things like that. So, when Is say she's got the best of both worlds, I truly mean it. The reason she is called the Pink Lady is because when she appears to you in spirit form on the astral realms, her presence has a pink glow and aura around it. I've never encountered an entity with an aura like this, so I'm assuming it has to do something with the blending of her two parental energies. Either way, this is what she is used for and what she will do for you. Enjoy.
---