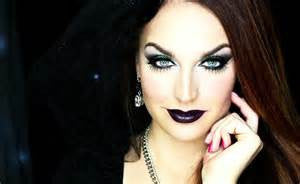 C COMBO OF POWER THE VESHTITZA,TRANSFORMATION
3-24-17
Combo of power, the Veshtitza.

The Veshtitza is both a well skilled witch and a sanguine vampire. They come from Serbia mostly but now with easier travel they pop up everywere.

This type of combo only happens because of the original linage. All of the Veshtitza must first be witches and they have to have proven strength and powerful magical ability to move on. Once they have proven the abilities they have both natural and learned they apply with a vampire Coven. Yes there is such a thing as a vampire coven. They are started by Sires and the top dog changes when they feel they need to.

Once a witch is accepted into the coven for a one time meeting various vampires will give them certain tests. If the witch passes a entire ritual is done that will cause a change in their body and abilities. These witches are rare.

I have two types of listings for this, one is the spirit piece that allows you to access the power of the witch. Another one is a transformation which would include the powers and knowledge of both. To be clear your getting the power of the witch and extremely powerful vampire. These powers are combined into one piece or one transformation.


This listing is for the TRANSFORMATION.
---