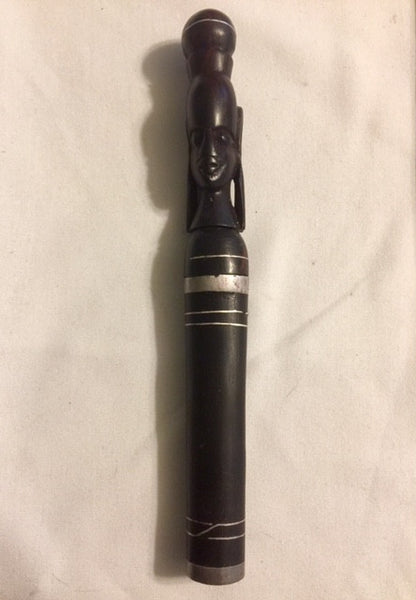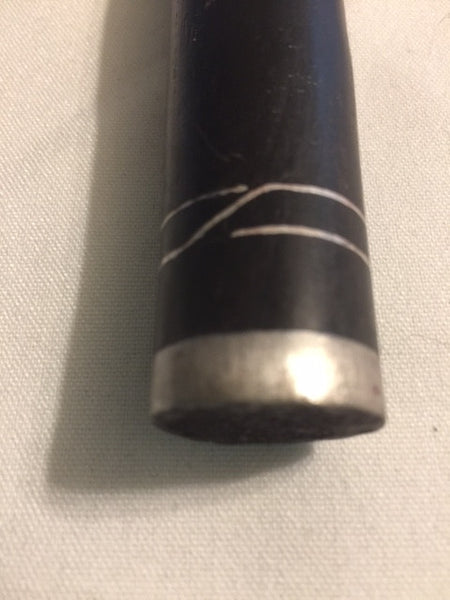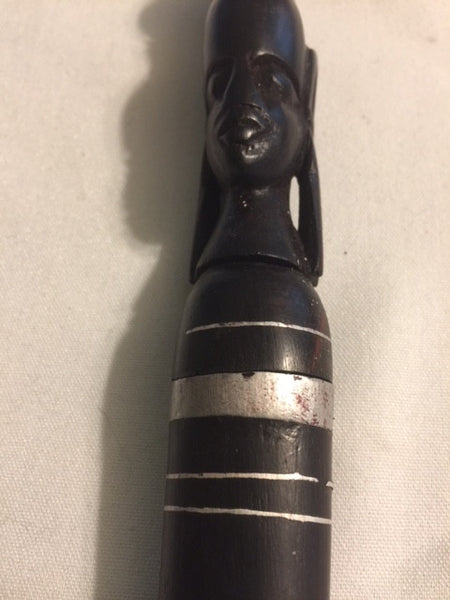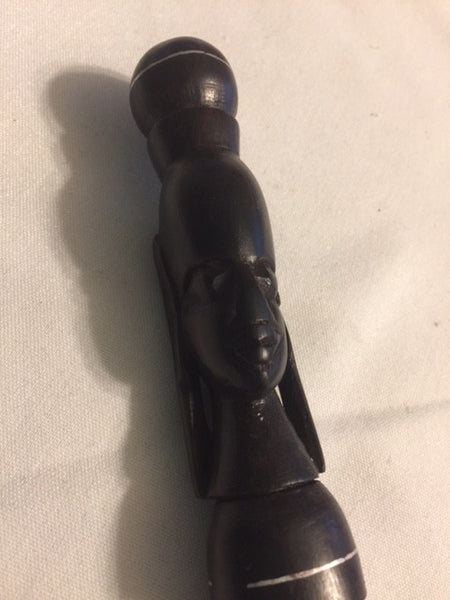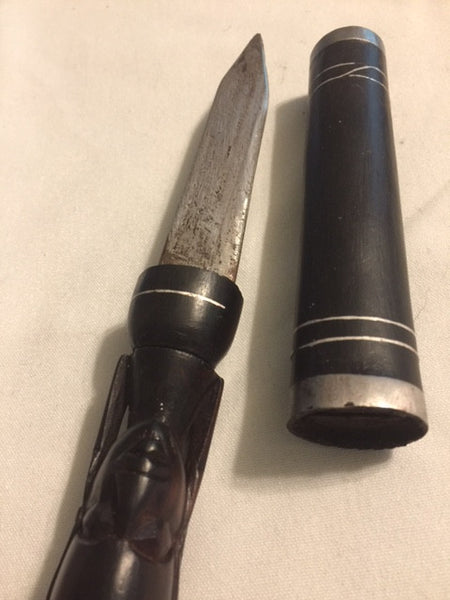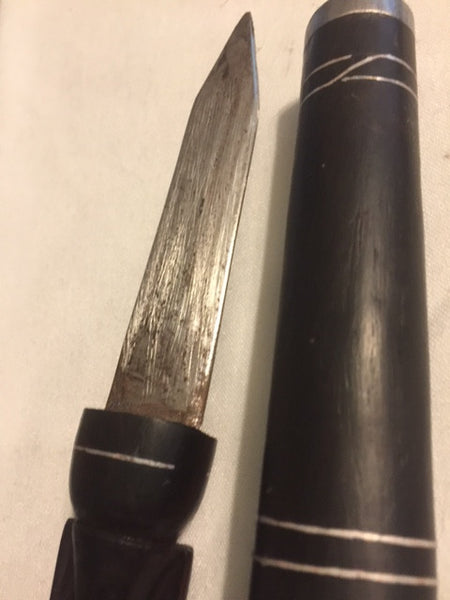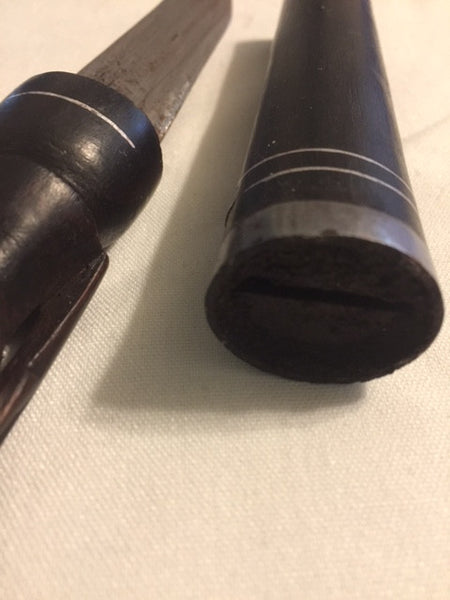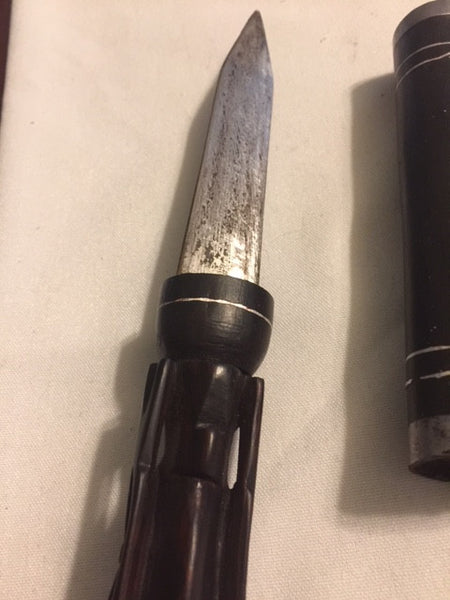 A PIECE OF SHIT OWNED THIS POWERFUL PIECE
This is a very rare dagger and you won't ever get one like it ever. The ritual this went through to do what it does is odd, disgusting but also extremely powerful. I'm going to tell you part of the ritual and then what this does.
To make this it gets carved and then goes through the ritual which consists of a person willing to die. They are killed by dagger and all of the organs removed. The blood of the organs are placed on one side of this dagger. Yes you can still see some of it. There is a lot more to this which includes crystals they say came from the tall beings in the sky. There are names that must be said like Salbana, Chambre, Anuth and a call to certain Gods. A Holy shrine is created with their hands and a sky God comes down to crown the one doing the ritual. This is actually seen by those above the third ranks. Anyone below is in hiding and considered a slave and not good enough to watch. Yes black people do make other black people slaves. If you don't believe that I suggest you go to a very good school and get educated. I don't care if I offend anyone. My job is to bring the truth to you about the items and that is how the ritual is done.
With that being said how you use this and what it does is what you need to know now.
This has traveled to various places and been in the hands of various politicians, magicians and those both good and bad. This does what you want it to do, simple. It has mainly been used to line the pockets of many politicians and used to kill those who argue with them. And just wait until you hear where it came from. Since you won't believe it I will just tell the owner of it when they buy it. This was owned by such a well known person that I doubt anyone hasn't heard of them. They are creepy and pathetic and a down right piece of shit killer! This has been in such a circle that it disgusts me! Pizza gate is real, assasinations are real and for Gods sake the body count is climbing! How the hell does no one get caught with this shit? 
Now you may wonder where did I get it? I have a close relative that sometimes has to do duty with those he can't stand. He has been to the hidden area in th mountains where these psychopaths will eventually hide as the rest of us die. On this one duty just two weeks ago he had the unpleasure of dealing with this killer and the killers family. We think if no office is held they go away? Ah, no and in fact we are all so fucked it's not even funny. You and I are nothing to these trash bastards! Protect yourself even if you think I'm crazy why risk it? I get it if you think I am, I really do and I understand that but protect yourself because if I'm right you are screwed!
So anyway this close relative gets it by a pure miracle! I say that because this person is well known for how they treat others when no one is looking as in the public. They scream and curse and act like the ass they are. For some reason the thing who owned this was on another tirade but my relative didn't give a crap and because they didn't react and then had to endure lunch this was given to them. They were told what it was and then laughed at is if they were to stupid to understand. My relative has a very high IQ higher then the piece of shit he had to watch. He has a top security clearance so he was able to see all and hear all. I don't know much of what was going on other then this because of the polygraphs they never know when they will be forced to take. Yes you can beat them but that requires drugs and he doesn't do them.
This piece of shit tells him how they have all they wanted and were smart enough to have it grant the the same power it held. So apparently with a flip of the snide lip this creature can kill and cause nations to fall if needed. You guys have no idea the digust I feel for this piece of shit killer. For those of you wondering if I'm talking about Obama, I'm not.
Bottom line to use this is easy. This creates situations, wars and non wars, deaths and gives abilties and powers. This is both white light, dual and dark. This encompasses all. To use it you will feed it. You will feed it any blood from anything even a piece of steak. Once you do that you will allow the blood to drip from the blade onto your hand. You know hold the power to create your world, to take away from your world and to give yourself anything you are seeking. This will conduct all rituals but who needs to? Just tell it what you want. I believe this has some alien power to it but I could be wrong. I do think ti does though and I think it comes from them calling on those sky Gods.
One of a kind and a rare piece own by a very famous piece of shit that some people like, God only knows why! 
The price is not expensive on this.
WE NOW ON TOP OF PAYPAL ACCEPT ZELLE. THIS IS SAFE AND SECURE AND WORKS THROUGH YOUR BANK. NO INFO IS GIVEN AND ALL YOU NEED TO PAY IS MY EMAIL ADDRESS WHICH IS kismecrazie@gmail.com LET ME KNOW IF YOU ARE GOING TO USE THIS SO WHEN YOU PAY I CAN REMOVE THE ITEM.