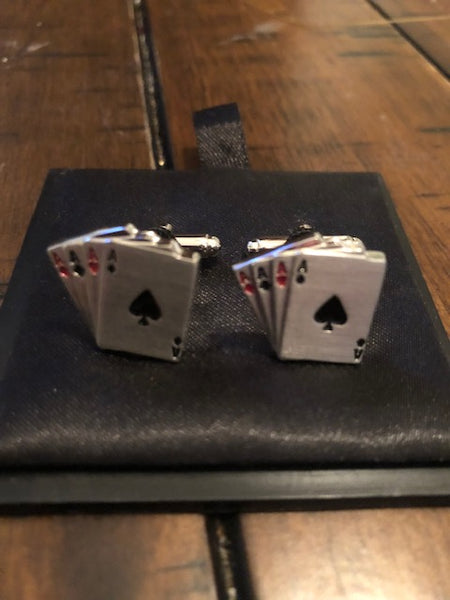 Ace of Spades
PLEASE BE SURE TO VIEW OUR UPDATED SHIPPING POLICY. IF YOU CHOOSE NOT TO, WE ARE NOT RESPONSIBLE FOR ANY RESULTING DIFFICULTIES OR INCONVENIENCES.

https://youtu.be/y8uA4M7ijVk
You might've thought by the picture that this piece had something to do with gambling.  Nope. Gotcha!! Actually, this piece holds a power that we are calling the Ace of Spades.  In most English speaking cultures and most cultures in general, the Ace of Spades is the highest valued card of the whole deck.  I know for playing purpose, all aces are equal, but the Ace of Spades takes the cake and has long been known a favorite among card players.  In other cultures and circles of life, the Ace of Spades is known as the card of death. Ohhhh, spooky!! Not so much as it pertains the powers in this piece.  
The Ace of Spades is both the highest ranked card and the card of death when it comes to the powers in this piece.  It gives a death to the previous you. Your past will die off and just like the ugly little caterpillar became the beautiful butterfly, you will blossom into something you've always wanted to be.  With this piece, you will pick what it is you want to be the best at, aka the Ace of Spades. This can be singing, acting, dancing, fortune telling, writing, tarot card reading, composing, anything that can be considered an art form.  You will wear this piece for three days straight OR keep them on your person for three days straight (they are cufflinks) and the old talentless you will "die off" and the new full-of-talent you will be born.  You will not ONLY be talented, but will be the best at what you do.  It will bring you fame and fortune!!  
You don't have to stop there.  You can use this piece as many times as you'd like for as many different things as you'd like.  You must give it a resting period of 24 hours before you begin again and a dip in salt water. Then, you are good to go.