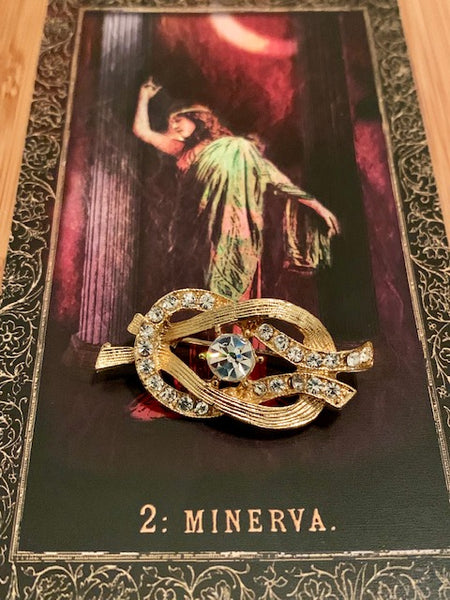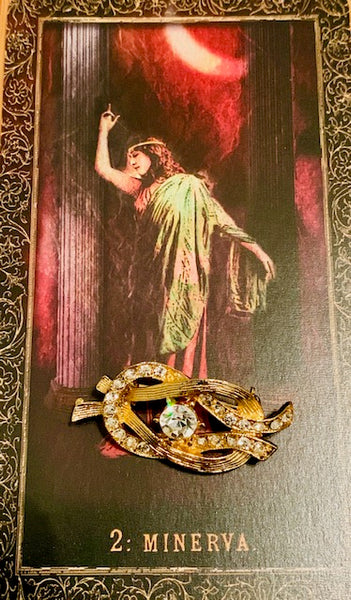 Ahrimanes' Fallen Angels
Persian sorcery is extremely powerful, not only because it is its own kind of magic, but also because it incorporates so many other types of magic. Chalean, Babylonian, Assyrian, and other types of magic influence Persian magic. We got this piece in an even trade with a Persian sorcerer for an item that we had extra of. Placed into this piece is the authority of an ancient entity called Ahrimanes.

Ahrimanes is the chief of the Cacodaemons. This is a group of fallen angels who were expelled from Heaven for their sins. They were sent to Earth to live among mortals. Rejected on Earth and seeking penance, the Cacodaemon eventually create and settled in their own realm, naming it Ahriman-abad.

In summoning Ahriman, you gain the ability to summon forth any of the fallen angels under his command. The names of these angels will be revealed to you when wearing this piece, but to use the piece you will simply tell Ahrimanes what you are requesting of him and he will send the angel that has the magic you are seeking. This angel will give you want you are seeking and then return to Ahriman-abad where he resides.

The Fallen Angels can pretty much grant all those things that are associated with angels and white light, only they are fallen angels so their magic isn't exclusively white light. You can use it for whatever you want.