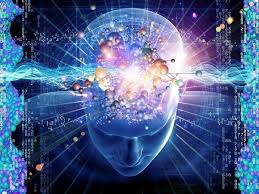 ALL NEW TRANSFORMATIONS/SERVICES BEING OFFERED FOR JANUARY AND FEBRUARY 2020
Regular price
$ 25,000.00
---
The Quickening- this increases the power of any transformation and items you have. This also shortens any time limitations.
Bio-Energy- this one empowers both body and soul with a never ending light energy. This is combined with removing demonic influence and demons themselves.
Radix- this is the mystery of the angels and universal light energy. This is a full transformation.
Evolution- the evo is infinite power, no meditation, no positive thinking needed. This just is pure evolution and illumination.
Astara- this one combines all religions and miracles with in them and gives them to you. This is a heavy duty transformation that you must prepare for before we do it. An example of this is all the supernatural things are now at your fingertips. Nothing is excluded.
Implantation of Gurwitch Rays- psychic ability, full ability healing and most magical ability.
Man, Woman and the cosmos- this is getting you a soulmate and everything you want in a relationship. This is another heavy duty one. It's a hard one to go through and you must be honest.
The Control- we all kind of argued over offering this one. This allows you to control all dark magic and pull from it for your own use. This is an exhausting service.
All services are 5,000 except Astara which is 7,000.
The dates are January 18th and 19th. That's ALL we have for Florida.
For NJ we have January 7th, 8th, 9th.
For PA we have January 5 and 6th.
February in NJ we have the 2nd, 3rd and 4th.
That's it for this year. All money up front. If coming for a healing it's free. I do all cases.
Book now to make sure you get a spot when you want it.
YOU WILL NOTICE THAT THE PRICE FOR THIS LISTING IS $25,000.  THAT IS NOT THE ACTUAL PRICE.  WE SIMPLY LISTED THE PRICE AT $25K BECAUSE WE OBVIOUSLY CAN'T PUT TWO PRICES ON THE SAME LISTING.  ALSO, BECAUSE THIS IS A SERVICE THAT YOU WILL SIMPLY PURCHASE.  YOU WILL EMAIL DEEDEE, MAKE ARRANGEMENTS WITH HER, AND THEN YOU WILL BE SENT AN INVOICE.  WHEN MAKING ARRANGEMENTS OR SCHEDULING A SERVICE, THE SPOTS ARE FCFS.  THESE SPOTS WILL FILL UP QUICKLY.  THEY ALWAYS DO, SO IF YOU ARE ON THE FENCE ABOUT IT, JUST GO FOR IT.  THIS WILL BE A LIFE-CHANGING EVENT THAT YOU WILL NOT REGRET!!