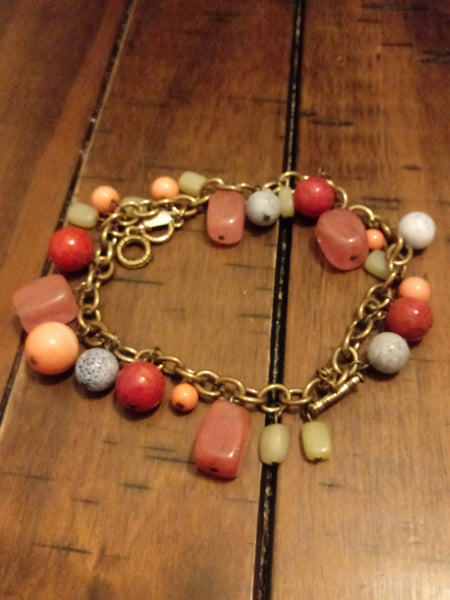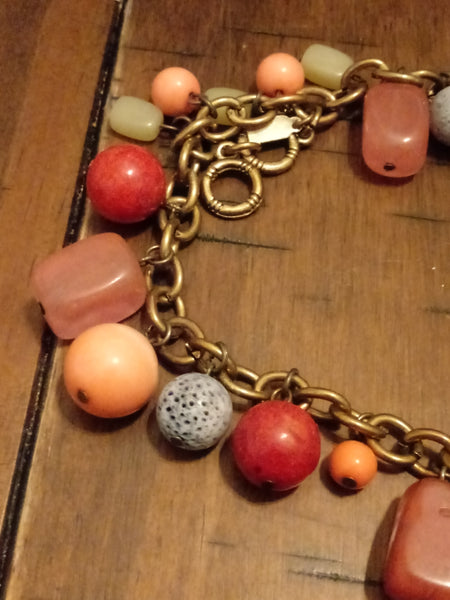 All the Magic in the World, Pick 7
These stones come from magical places all over the world.  Some are from Egypt.  Some are from Rome.  Others are from China, Russia, England, and Australia.  They have been strung together by a very powerful sorcerer, who added a very powerful attribute-- a chip of the sorcerers stone!  
When you use this piece, it creates a powerful vortex.  This pulls in celestial power that will give your soul and chakra system and rejuvenation.  It awakens the god DNA and the genome that within in your own DNA.  You will become spiritually enlightened that you will be taken to a place in the astral realms.  It is the same spot where the Devil took to Jesus and allowed him to look upon all things, the whole world and all of its magic.  However, this time, there is no Devil to tempt you, only the magic of the Vortex and spiritual awakening which allows you to look at all of existence and pick and choose which magic you will pull into yourself.  
You can pick up to 7 powers that will become yours permanently.  You will be shown the powers that you can choose from when you use this piece.