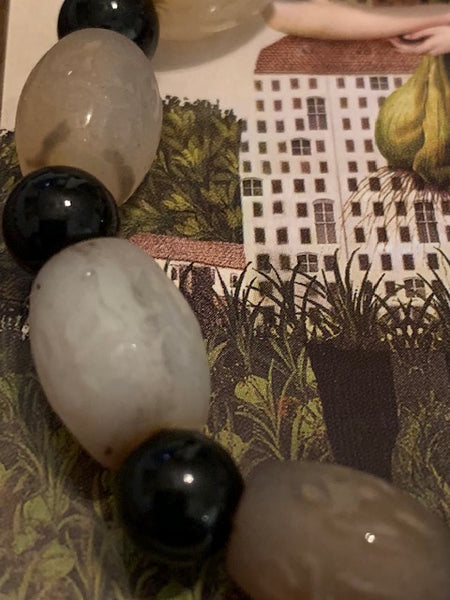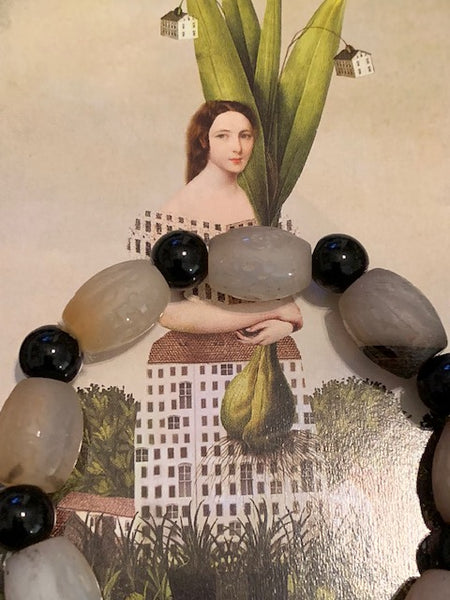 All the Rosebergs Are Dead, Except For Holly, You Don't Mess With Holly
SOME OF THE ITEMS THAT WE SELL ARE MISSING STONES, HAVE SCRATCHES, ETC. THIS ISN'T EVERY PIECE. IN FACT, IT IS VERY FEW PIECES. IF THIS IS THE CASE IT IS BECAUSE WE GOT THEM THAT WAY, BECAUSE THEY ARE OLD, OR BECAUSE THEY HAVE A LITTLE BIT OF WEAR DUE TO TESTING. WE HAVE TO HANDLE AND TEST ALL THE PIECES THAT WE SELL TO MAKE SURE THAT THEY WORK PROPERLY AS PER THE DESCRIPTION. MANY OF THE ITEMS WE OFFER ARE VERY OLD, ARE ANTIQUE, ETC. SOME OF THE ITEMS REFLECT THAT WEAR. THIS DOES NOT MEAN THAT YOUR ITEM IS LESS POWERFUL OR WILL NOT WORK WHEN YOU GET IT MAILED TO YOU. THESE PIECES ARE FEW AND FAR BETWEEN ANYWAY. WE JUST WANTED ALL BUYERS TO BE AWARE OF THIS BEFORE THEY PURCHASE.

Also, Before making a purchase, please make sure you read and are familiar with our shipping policy: https://youtu.be/y8uA4M7ijVk

We tell you that wealth comes in the most mysterious ways. We had this spirit phoenix that we found on the astral planes that we were working with. We actually had him bound to a specific piece that we were going to list, but then we didn't. More on that later. When we were working with the Phoenix, we couldn't quite seem to get him to work efficiently. We'd send him out into the astral realm to collect wealth energies, but he just kept coming back with these stone. Well, needless to say, we didn't realize at first what these stones were all about. Instead, we thought that the Phoenix was defected or maybe a few french fries short of a Happy Meal. Either way, we ended up unbinding him and turning him free. Big mistake on our part. Hey, we can't be perfect 100% of the time.

I will begin by saying that this piece is definitely spirited and the spirit of the witch that is attached to this piece is very active. If you aren't into spirited items and you don't want to see the entity that this piece has to offer, then this one probably isn't for you. If you like that kind of stuff and you're into actually being able to interact with the spirit you are working with, then this is the one!

Let me first say that the Roseberg coven was once one of the most powerful covens in Medieval Europe. I'm not really sure how it came to pass, but all of them were burnt at the stake after being forced to profess Satanism. This was never the case. Did they dabble in both white and dark magic? of course, but most witches and warlocks do. That doesn't mean that they are praising Satan or anything. It simply means that they have a diverse portfolio of magic. Besides, if you are being attacked with dark magic, you have to know how to reverse it.

Anyway, Holly is the only one of the coven to have survived, because she was just a child. The people that are responsible for the death of the Roseberg coven didn't really have souls. I mean the Rosebergs weren't really bothering anybody, but you know how the Church likes to force its views on other people. Either way, Holly was the only survivor.

Holly was shipped off to some nunnery where she remained until she rediscovered her own powers. She slipped away like a feather in the wind and hasn't been back since. She is the spirit that is attached to this piece. She is the one that has given power. When you own this piece, you will be able to invoke the presence and the magic of Holly Roseberg. She will cast anything you want, whether it is white, dark, or dual. You get bonus points if you are casting revenge spells because believe me when I tell you she got her vengeance on those that were responsible for her coven's death.

Either way, this piece is very fun and Holly is very approachable. She's not haunting or menacing. She's just kind of normal if you ask me-- I mean except for the fact that she is a witch is spirit form.