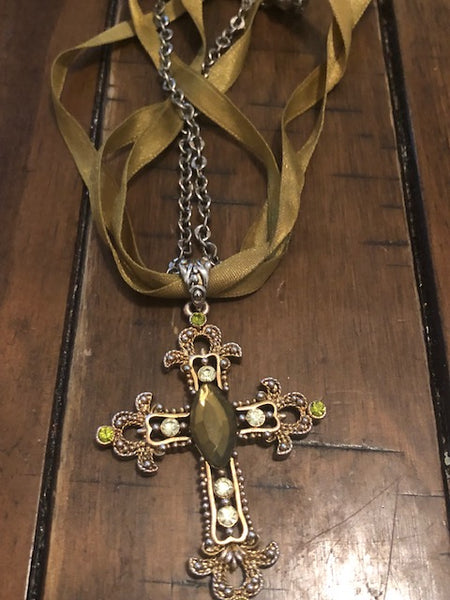 An Original Exorcism Relic
PLEASE BE SURE TO VIEW OUR UPDATED SHIPPING POLICY. IF YOU CHOOSE NOT TO, WE ARE NOT RESPONSIBLE FOR ANY RESULTING DIFFICULTIES OR INCONVENIENCES.
https://youtu.be/y8uA4M7ijVk
Probably one of the scariest things that I have ever seen in my life was demonic possession of a human.  It happened to one of my friends a few years back and the images still flicker across my brain to this day.  Of course, this was before I received my own transformation. I know better than to be scared of anything demonic these days, but before my transformation, I couldn't help but be a little bit concerned about my soul whenever I was around him.  He'd speak in tongues and one time he jumped up from his bed and ran out into the night. We found him the next day lying in a field, buck ass naked. It eventually got so bad that his parents took him to the diocese. Well, if you know anything about the Catholic Church, they have to run 101 tests before they will actually do an exorcism.  However, experiencing one of his episodes was enough to make them want to send in the professionals.
This is one of the pieces used during his exorcism  I don't know where it comes from and I don't know how the magic got into it.  All I know is that it holds the holy command of Jesus Christ and when you are wearing it demons (and all other entities) have to obey your command.   It's not that they want to or you've become so mesmerizing they just want to listen to you. This piece is the authority of Jesus and they have no other choice but to heed every single word that you say.  It works with other entities, too. So, if you are out an about and you come across a djinn you can use this piece to MAKE IT grant your wishes. If you come across a fairy, you can ORDER IT to bring you wealth.  The only type of entity that this piece will not work on human beings. We have been given free will.