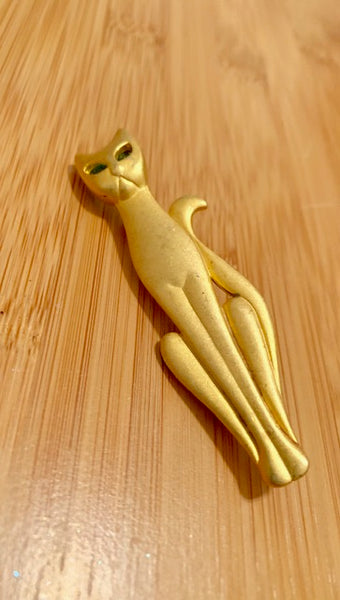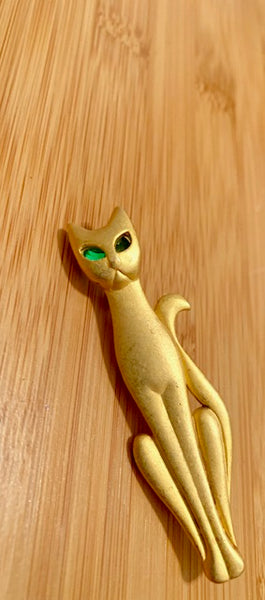 An Original Wealth Familiar
You all know that Deedee loves cats, so every time we get to make a piece that has anything to do with cats she gets extremely excited.  Even if they are only spirit form cats she gets excited.  She tried keeping piece because she couldn't get over how beautiful the spirit cat that is bound to this piece is.  It showed itself to her after the first day of making it.  We first spotted the spirit cat in Pitman, New Jersey.  Deedee doesn't usually drive through that town, because the cops there are awful.  Occasionally, she has to.  This is one of those times.  She found the spirit cat poking about an old cemetery in the pentagram shaped town. 
Now, Pitman is an old witch camp from back in the day.  A lot of the houses there are still haunted because of the type of magic that some of the witches partook of.  However, this spirit cat is not an evil witch.  It is one of the white light witches.  Also, she is spirit familiar.  Mostly this cat-- who Deedee named Petunia-- is a wealth familiar.  She is a harbinger of all things that bring good luck in wealth.  This means you can take her to the casino and she will bring you winnings.  You can take her along to a job interview and you will get the job.  Allow her to give you the words when asking your boss for a raise or promotion.  Allow her to use her energies to bring you, new customers and clients if you own your own business.  Whatever the case may be, Petunia has you covered.  Wealth is her major power and she grants it freely.  However, as a spirit familiar, she also has the ability to cast some other minor spells, such as love spells, healing spells, astral projection spells, etc.