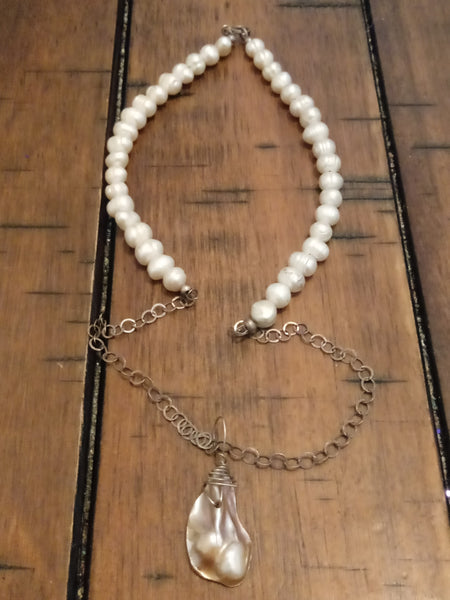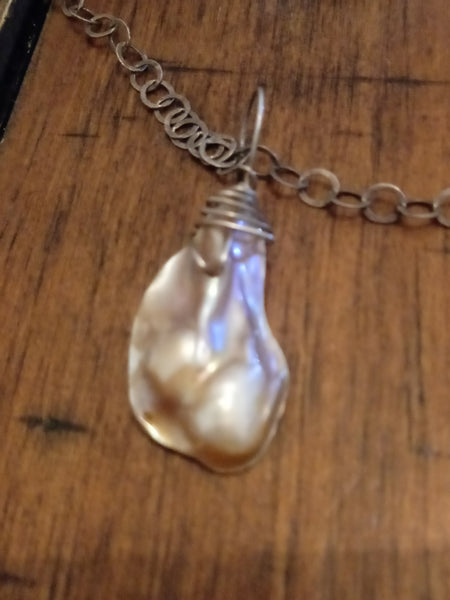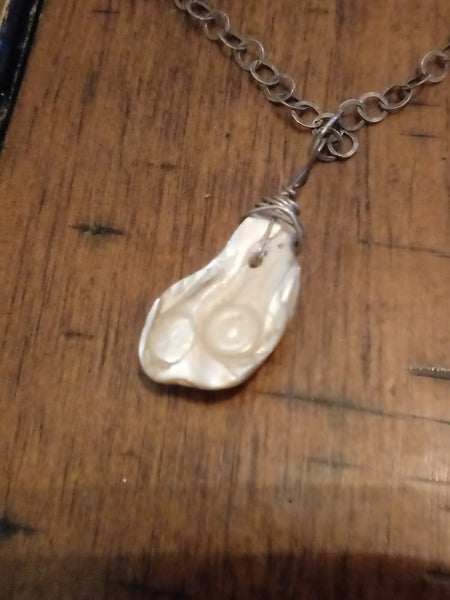 Andesta's Powerful White Light Pearls
This piece is the original possession of a very old ocean witch. You probably haven't ever heard of an ocean witch, because in all honesty, they are a very rare kind. It kind of goes without saying that they live in places that are close to the Ocean. The can be found in places like the East or West Coast, England, Japan, Brazil, etc.

This piece once belonged to a witch whose coven lives in Virginia. It seems like Virginia is a hotbed of paranormal activity. Her coven fled to Virginia in the 1800s where they were able to escape persecution by seeking asylum in the woods. They have lived here ever since, drawing magic from the powers of the Atlantic Ocean.

The witch's name is Andesta and she has been around since the 1300s, first becoming an Ocean witch when she discovered the power of the Mediterranean Sea. She has been perfecting her powers of water energy since then. This strand of natural pearls are those that she found once she moved to Virginia, until the present time.

She has used a combination of the water magic that she has developed over the years with a salt spell to infuse these pearls with magic. Together, these magics make for a very interesting magical piece.

Not only does this piece give the person who wears it the ability of pure white light healing, it also allows them to communicate with spirits. These spirits range from those spirits that might exist in your ancestry, to spirits of great power that you can summon for their magic, to being able to summon angels.

This piece is pure white light, not dual, and definitely not dark. It is only used to summon white light spirits and perform white light healing. It also gives white light protection to the person that wears it.