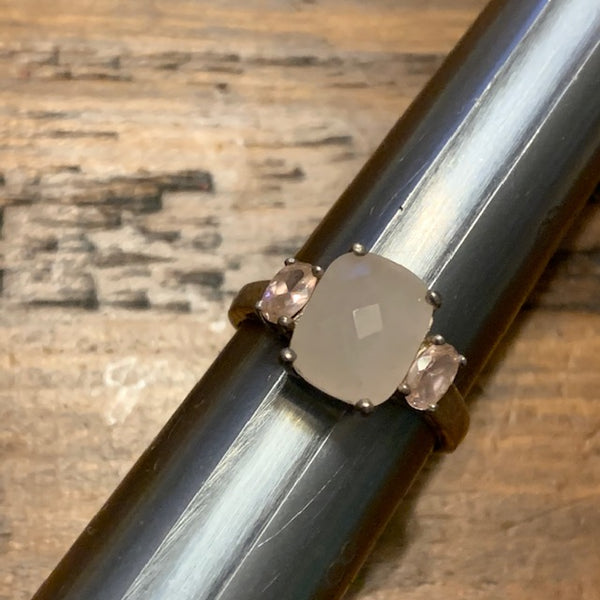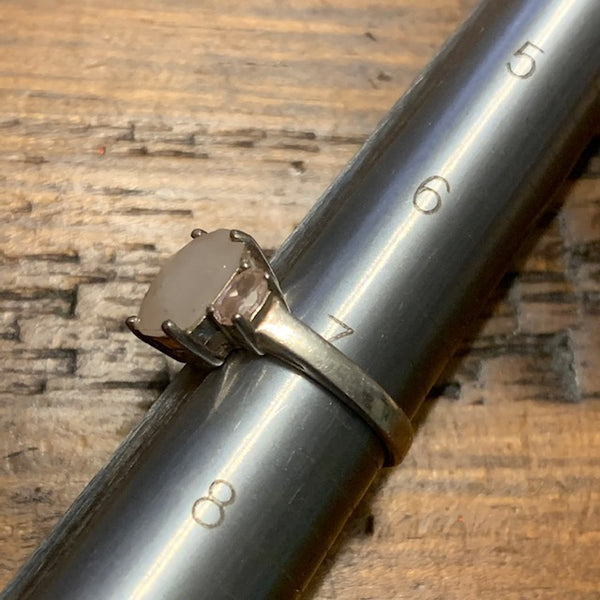 Angel Dust (NOT the drug!!)
ALL OF THE ITEMS IN THIS CATEGORY CAN BE RE-MADE, REPLICATED, OR WE CAN ACQUIRE ADDITIONAL COPIES.  IF YOU FIND A PIECE THAT YOU WANT IS OUT OF STOCK PLEASE SEND US AND EMAIL AND WE WILL GET YOU ANOTHER.  IT WILL LOOK DIFFERENT, BUT WILL HOLD THE EXACT SAME POWERS/MAGIC.
When angels fall from Heaven to Earth, they do so in a fashion that anthropomorphizes them.  This is a fancy way of saying they turn into a physical being a spiritual one.  The winds of angels remain magic regardless of whose side they are on, whether they are fallen, or not.   They hold white light power and the ability to perform white light miracles.  This piece was made with the ground up angel winds of a fallen archangel named Telukiel.  When you wear this ring there are several things that will happen for you.  First, you will acquire divine riddance of evil and full divine protection.  Second, you will gain the ability to create all minor miracles-- meaning you can't create immortality, cure aids or cancer, or cause death.  We aren't allowing that.   Finally, you will gain spiritual healing and deliverance.  Your connection to Heaven will be solidified and you will enjoy white light abundance.