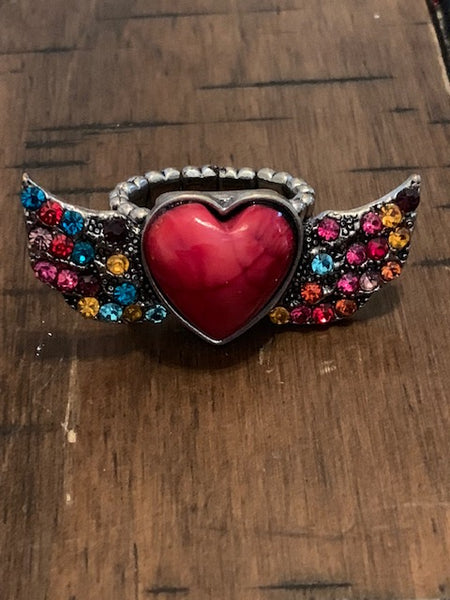 Angelic Heartwings
Please make sure you have viewed and are aware of our updated shipping policy. https://youtu.be/y8uA4M7ijVk

This piece is amazing because it is a mix of love magic and angelic magic. It has been specifically designed for those who are lovelorn and weary. If you are the type of person who has tried to look for love but you have yet to look in the right places, then this piece is for you. It holds the powers of angelic guidance. It will deliver an angel to you, who is going to take the essence of your own bleeding heart and plant it like a seed into the heart of the person who is destined to be your soulmate.

Don't worry. The angel will automatically know what you are into and will deliver you that kind of person. The seed that the angel plants into the heart of your new lover will grow and flourish like a flower, developing their love for you, until the two of you finally cross each other's paths. Time will stop, your worlds will collide, and it will be love at first sight and forever more.