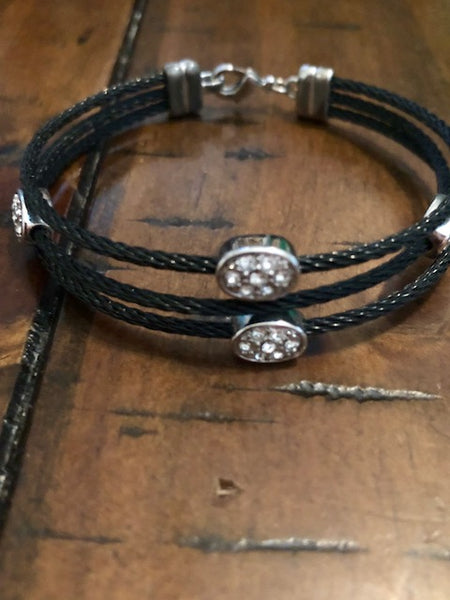 Angels of Apparition
This piece tells the story of the Third Day after Jesus had died.  Mary Magdalene went to visit him in his grave and upon seeing the stone was rolled away from the entrance she went and grabbed some of the disciples.  She was literally freaking out.  The disciples pretty much came to the grave and confirmed that Jesus' body was gone, but they still didn't understand anything that Jesus had taught them about the resurrection.  Let's face it, for being magical people they weren't the brightest.  I mean, what were they supposed to do about it.  They pretty much turned around and went home, leaving Mary Magdalene alone by the tomb to weep all by herself.  Not very nice.  
That is when Mary Magdalene heard a noise and she peered into the tomb where Christ had lain.  There appeared an angel at the head and at the foot of where Jesus' body had once rested.  They looked at her and asked her, "Woman, why are you crying?"  She told them what had happened and when she did she turned around and Jesus was standing there.  He told her not to bother holding on to Him, because he had to leave anyhow, instead, he told her to go gather the others so that they could see as well.  
Now, you're probably wondering what all this had to do with this bracelet?  Well, this piece holds the angels that existed at the head and the foot of Jesus as he laid in the tomb.  They are Angels of Apparition, meaning they allow you to experience Jesus.  When you wear this piece, you will quite capable of divine communication.  You may be able to see Jesus, but if you can't you will definitely be able to sense his presence and to hear him.  He always hears you, so there's nothing to worry about.  You will be able to use this piece to communicate directly with Jesus and he will tell you those things that are coming to pass such as the End of Time and other things.  He will speak divine visions into your ears that will allow you to see the secrets of Revelation.  He will also grant the miracles that you ask of him.