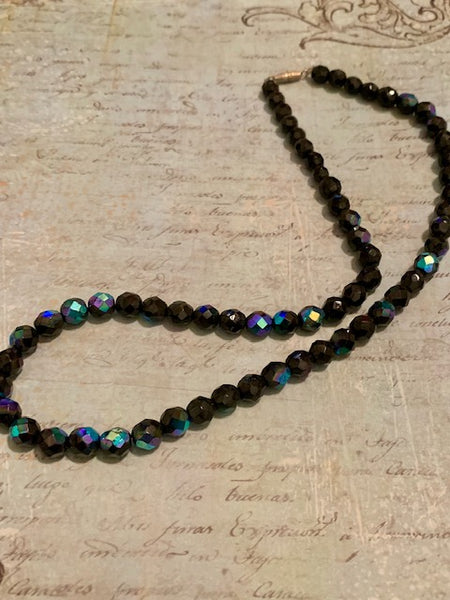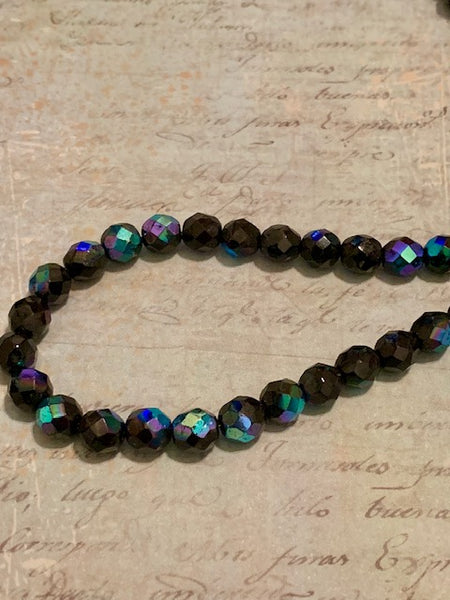 Ann Jefferies and the Pitt Garden Fairies
SOME OF THE ITEMS THAT WE SELL ARE MISSING STONES, HAVE SCRATCHES, ETC. THIS ISN'T EVERY PIECE. IN FACT, IT IS VERY FEW PIECES. IF THIS IS THE CASE IT IS BECAUSE WE GOT THEM THAT WAY, BECAUSE THEY ARE OLD, OR BECAUSE THEY HAVE A LITTLE BIT OF WEAR DUE TO TESTING. WE HAVE TO HANDLE AND TEST ALL THE PIECES THAT WE SELL TO MAKE SURE THAT THEY WORK PROPERLY AS PER THE DESCRIPTION. MANY OF THE ITEMS WE OFFER ARE VERY OLD, ARE ANTIQUE, ETC. SOME OF THE ITEMS REFLECT THAT WEAR. THIS DOES NOT MEAN THAT YOUR ITEM IS LESS POWERFUL OR WILL NOT WORK WHEN YOU GET IT MAILED TO YOU. THESE PIECES ARE FEW AND FAR BETWEEN ANYWAY. WE JUST WANTED ALL BUYERS TO BE AWARE OF THIS BEFORE THEY PURCHASE.

Also, Before making a purchase, please make sure you read and are familiar with our shipping policy: https://youtu.be/y8uA4M7ijVk

You wouldn't believe me if I told you, but I actually came across this piece while helping a fried of mine work through her geneaolgy and ancestry. I have a friend with the last name Pitt. They are well known in the area that they live, so they decided that maybe it was time for them to start some kind of family tree. We naturally started looking online, but after we reached dead ends there, we began looking a little more locally. We checked the library for old articles, books, county records, anything we could get our hands on. What we ended up stumbling across was something that we never thought we'd find. It was an old deed for a property two counties over for a property left to somebody that I'm going to keep nameless for the resepct of their privacy.

on the property, was left an abandoned building. It wasn't in bad shape, it was just abandoned and sort of grown over from years of not being tended to. We went on a search of the home, which was more like a mini-mansion in search of anything that we'd be able to dine. We searched the basement and the attic and any closets or cupboards we could find. It led to no avail. Finally, as we were getting ready to leave, my friend leaned on of the empty bookcases by the fireplace. It began to rattled. She called me over for help moving it and it wasn't long before we discovered we had happened upon a false door.

The other side wasn't much more interesting than the rest of the house, save for a wooden box and slip of paper that told a tale from 17th Century England about the wealth Pitt family and their servant Ann Jefferies. As the story gos Ann was tending to her masters garden when she was visited by the likes of 6 green fairies. Well, the young maid had seen nothing like this in her life and so she was so frightened that she was bed-ridden for all of two weeks. When she was finally able to pull herself together again, she discovered that her experience with the fairies did not leave her empty handed. In fact, she now had the ability to heal and news of her magical touch spread like wildfire. It wasn't long before she was in high demand all over the country. She traveled from place to place with a band of six little fairies that gave her the powers she needed. The catch? Only she was allowed to see the fairies simply because of the magnitude of their powers.

Word of this soon reached the authories, who denounced her magic as witchcraft and "of the Devil." It wasn't long after that that Master Pitt took to own garden and sought out the fairies for himself. It wasn't he that discovered them, but his daughter. In fact, he never saw a thing out of the ordinary. His daughter spend a lot of time in the garden, so it made sense. She happened upon the fairies more than once and eventually when Ann Jefferies was out of prison, she helped the girl conjure the fairies into a magical piece that she could take with her. They kept it a secret knowing that if anybody found out they bothed faced some serious consequences. As for the fairies, they have been kept in the Pitt family all of these years. The vessel by which the fairies are carried has changed over the course of the years, but the fairies have stayed the same. They are still the original fairies from the Pitt Garden.

The piece that was in the box with scroll is fairly recent, so I'm assuming a member of the Pitt family has been kebeping up the tradiation. I mean I always suspected her mother was a witch, but... Nah, I'm jut kidding. Moving on, my friend wanted absolutely no part in it at all, so she gave me the piece. I was able to test the piece and to ring the fairies forth. It doesn't take much to do this. In fact, it just takes some time simply bonding to the piece, allowing the fairies to know who they are and getting to know their energies. It turns out that ach of the six fairies has a special power that they give to the person who owns them, which they call their master. when you wear this piece you will become the master and when you wear this piece you will gain all six powers of thes white light fairies. You have unlimited access to and use of their magic, so don't be shy in administering it as you see fit. The piece is a necklace made out of black and blue rainbow glass. It's very pretty and very powerful. Here are the powers of the six fairies that you will be receiving.

1.) White light healing, including full spiritual healing and partial physical healing
2,) White light scrying and the ability to see the future.
3.) White light spell-casting
4.) White light sorcery of powers and abilities
5.) White light protection from evil for yourself and the ability to cast it upon others
6.) White light abundance and wealth for yourself and the ability cast it upon others.