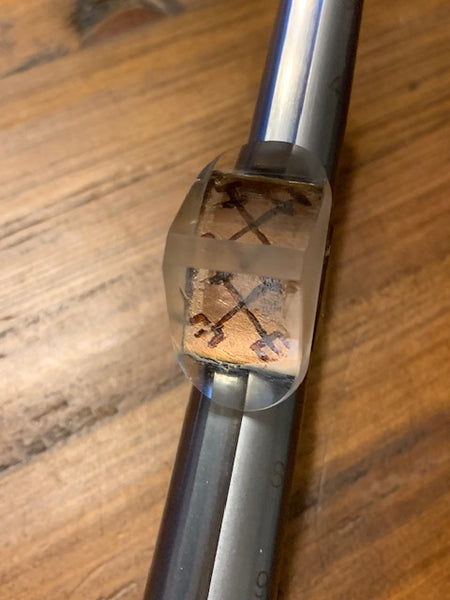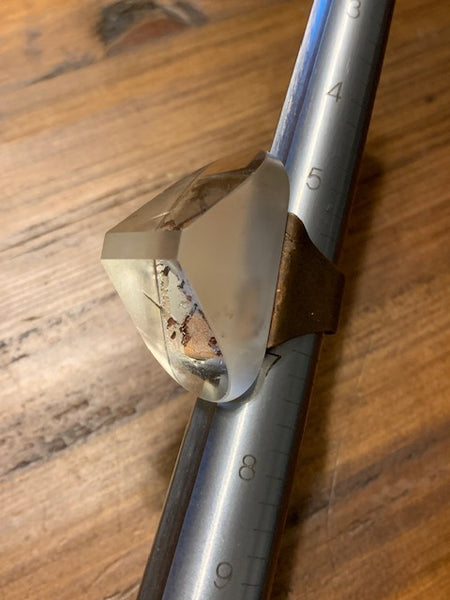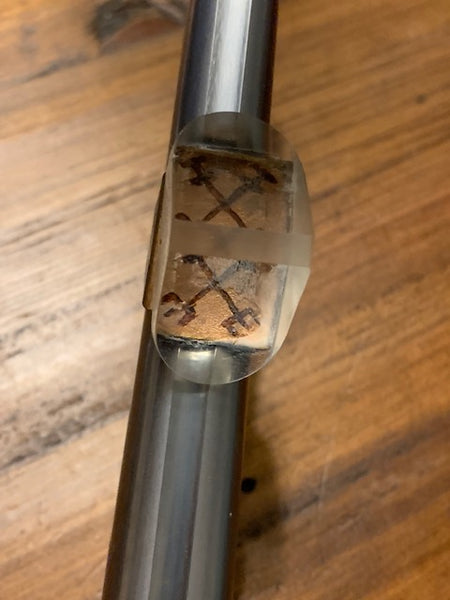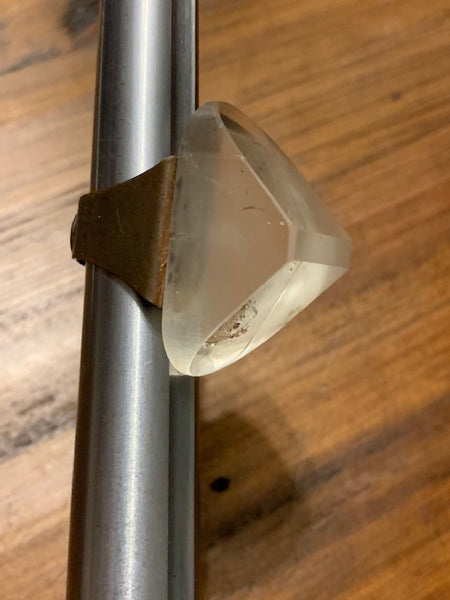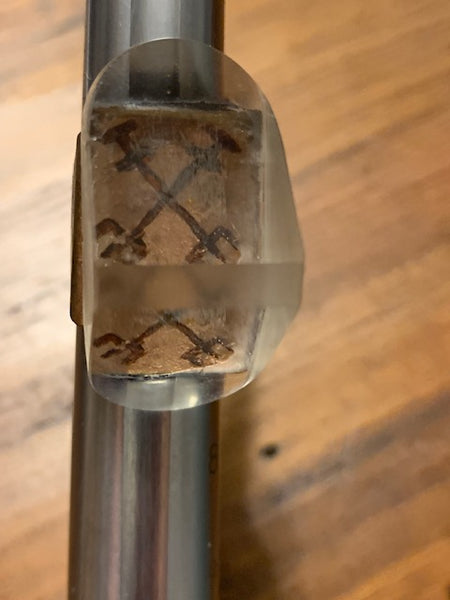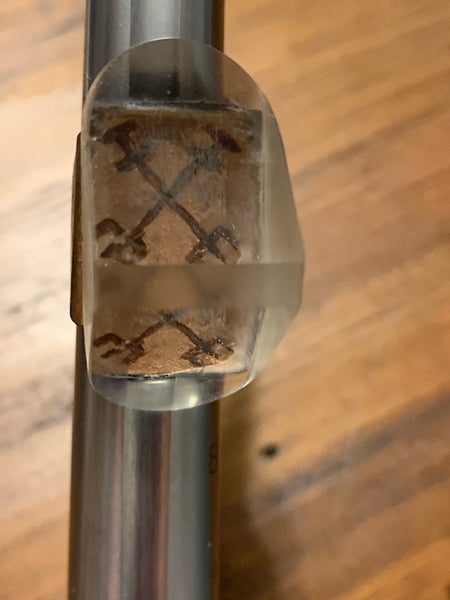 Antique/Vintage Brass and Glass Nordic Sigil Ring, The Ring of Crovan
The Isle of Man is beautiful, yet small.  It is set in the Irish Sea and it is a self-governing dependency of the British Crown  As most places in Europe are, the Isle of Man is rich in history-- particularly that of the Vikings.  The Island boasts many important archaeological structures, but among those is King Orry's Grave.  
The tomb of King Orry is identified with the Norwegian Viking ruler whose name was King Godred Crovan.  He was Norse-Gael, which means he was a Viking born in Ireland.  He took control of the Isle of Man and other islands, as well as Scandanavia, in the year 1079 while also controlling the extremely wealthy Kingdom of Dublin.  When he died, his successors established the Crovan dynasty and ruled the Kingdom of Mann for nearly two whole centuries.  
By this point in time, you might be asking yourself what this King Godred guy did to become so successful.  How was he able to expand his territories to such immense boundaries.  The simple answer is that he did that with a combination of different types of magic.  As I pointed out to you earlier in the description, King Godred was of both Irish and Viking descent.  He was also a very highly metaphysical man.  If there was magic to be discovered, he was the one to discovered it.  He chased down dragons, secured riches from the vilest of caves, brought renowned leaders to their knees and established his rule.  It all started with a sacred relic that he created using the magic of both the Gaelic Druids and the Runic Wizards.  Both forms of these magics ran in his blood, which is why he was able to use them both without any discrepancies.  
The relic, which was commonly referred to as the Ring of Crovan.  As a sidebar conversation, it is believed that the legend of the Lord of the Rings was loosely based on the existence of the Ring of Crovan, except the Ring of Crovan was real life.  It was a fusion of ancient Runic magic and ancient Druidic magic that Godred had to go on a special feat to acquire.  The result was a new type of magic that was more powerful than any other type of magic he had ever used.  This new power that he had created was what is called a serving power.  

In short, a serving power is a power that exists solely to serve the person who creates it, OR is currently in control of it.  With the ancient Runic Magic mixed with Ancient Druid magic,  The Ring of Crovan was able to grant the king anything that he wanted.  I'm talking about stuff beyond his wildest dreams.  He used the relic to create his successful tenure that dominated Europe.  Any special type of magic can be created.  A shifting of the future can be acquired when using this piece.  It has even been known to grant some of its users immortality, but we have no way of guaranteeing that.  However, our testers have given up amazing stories about this piece and it was tested as of 7 months ago.  
This piece is not the original Ring of Crovan, obviously.  Instead, it is a relic that has been made with the powers of the original.  These powers have been set into this newer ring made of brass and glass.  In the ring are written ancient Viking sigils that lock the power in.  When you are using this piece, you will meditate with it.  When you do, you will see the sigil floating around and coming to life in your mind.  This is when you know the powers of the Ring of Crovan live within you and will work for you the same way they worked for the ancient Viking King.
Instructions-- When you are meditating, as listed above-- you will be able to see the sigil floating around in your mind.  Communicate, in thought-form, what you would like this power to do for you and then consider it done.