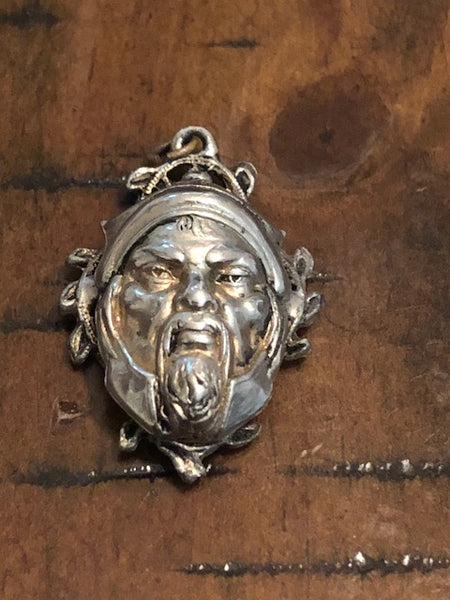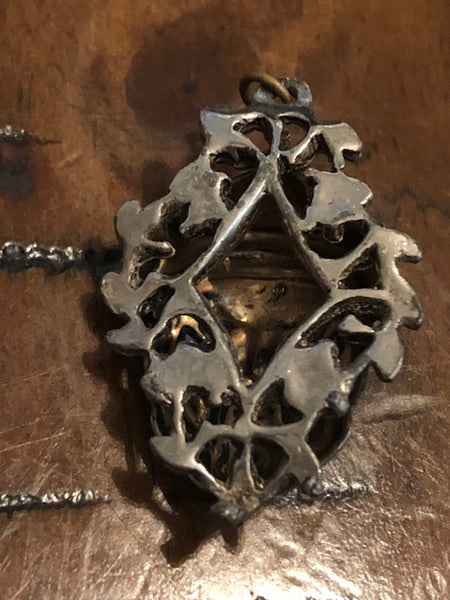 Asian Love and Wealth: One, Two, Three TRUE LOVE!!! (of Musubi no Kami)
This next piece is special because it has actually traveled to Japan (thanks to Adita) in order to gain its powers. In Kagami, in the province of Mimasaka, there is an old shrine that is dedicated to the God Musubi no Kami. He is the stately and handsome god of matchmaking, true love, marriage, and fertility. It is said that he will hide in the shadows of the Kanzakura, the sacred cherry tree where he resides, and leap out suddenly when he finds somebody who has called upon his name. He hands them a bough of cherry blossom, promising love in the near future. It is the shrine that has been dedicated to this Kami that our pieces have visited. Yes, there are two of these and they are the same thing, listed at a QTY of 2.

Okay, so when using this piece, there will be nobody jumping out of cherry trees at you. Thank God, right? So, instead the powers of Musubi no Kami will ensue as such. You will hold your piece in your hand and daydream about the person you love. Musubi will see your visions. He will then astrally find his way to the person that you have dreamt about. He will go to that person and give them dreams and visions of you. They will suddenly find themselves perpetually infatuated with the thought of you. This will put you in a position to make your big move, but you cannot do so until Musubi returns to you. This is when you know the deed will be done and the time is right. This piece essentially allows you to woo and win over the heart of any person that you desire. Take it from a person who has many a broken heart in the past, this piece is amazing!
Oh, he will also consecrate your marriage if you decide to let it get that far (or when you meet the right one).  He will allow you the ability to choose three things that he will grant for you and newly bewed love.  For example, you can choose wealth, good health, and fertility-- or anything you want.  These are called the Three Consecratios and he will only grant them for you after you have been married.