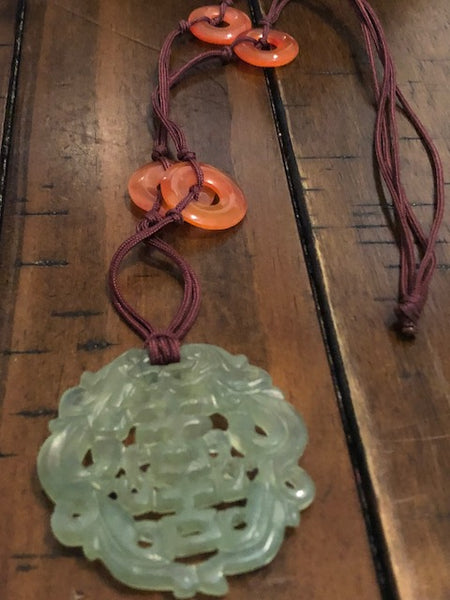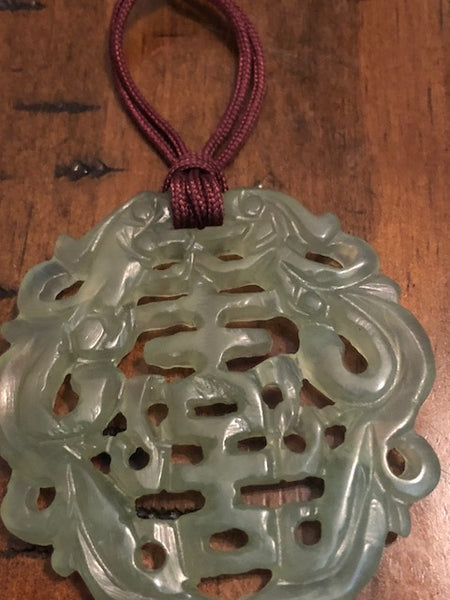 Asian Love and Wealth: Wealth of 1,000 Buddhas
This piece is a magically supercharged jade pendant. It was made during our own personal investigation into the secret Buddhist caves that were found in China. Buddhism was introduced in China during the Han dynasty in around 206 BC after the emperor dreamed of a flying golden man who was interpreted to be the Buddha. Even still, Buddhism did not flourish until around 67CE with the arrival of two monks, Moton and Chufarlan. Since that time Buddhism and its magic have been a hit in China, with the people there embracing the powers that it has to offer.

Having said that, the caves that I speak of were found on a cliff-face in Yangqu County, in north China's Shanxi Province. Inside the cave are the carvings of 1,000 Buddhas ranging in size but not exceeding a foot in height. These Buddhas were create during the Mind dynasty to preserve and restore the wealth of their empire. Each of the Buddhas recites a wealth secret that helps the person who can hear it gain that type of wealth. This piece has seen the series of 1,000 Buddhas and holds the wealth secrets of all 1,000.

When you wear this piece, the 1,000 wealth secrets will be activated. While you will probably never know the full 1,000 secrets, you don't have to. This piece sorts it out for you. It sends out the 1,000 wealth powers to procured and bring the wealth to you, that way you don't have to do anything except for wear the piece. It's actually pretty handy and extremely powerful I mean, where else are you gaining the powers of 1,000 Buddhas?

A few examples of the types of wealth you get when you use this piece are wealth by chance, wealth in finances, wealth in business, unexpected wealth, wealth in gambling, Spiritual wealth, and lots and lots of others. These are just the most common. To be honest, I don't even know ALL 1,000 wealth powers that this piece has to offer, but it is tried and it is true. It's one of the more unique items that we have offered, simply because of the vast network of wealth that it will bring you.