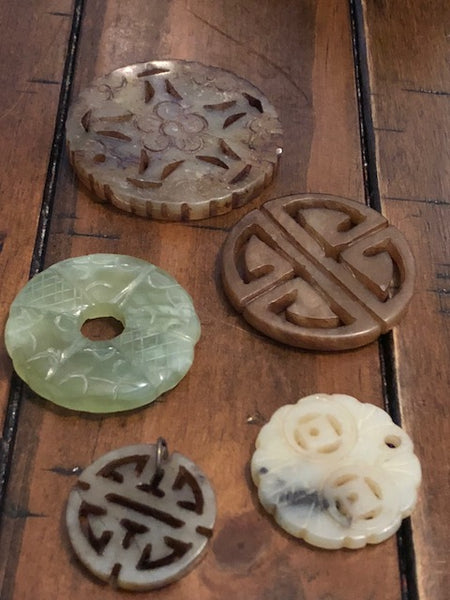 ASIAN LOVE AND WEALTH- WHAT YOU WANT, BABY THEM ASIANS HAVE IT!
Regular price
$ 70.00
Sale price
$ 38.00
---
These are all real Jade and Stone. These are made to specifically burn incense cones only of frankincense. You can't use any other type and experience the magic you want.
These pieces were designed to do two things and that is why they are listed. These do wealth in the way you want it and love in the way you want it.
You will set the cone on top of the piece and allow it to burn.  You can always use it like that or when you are done you may also wear the piece as they are pendants as well. If you wish you can also string them and hang them from a window or other area. There is no need to wear them if you don't want to. Wearing them is not needed. What is needed is the incense, that you must have. It is cheap enough to get anywhere. 
Why must you use that type of incense? This is because frankincense creates magic all on its own and allows for even mystical visions. While we are not going for mystical visions here we are going for the wealth and love aspect of these magical pieces.
The pieces are already activated and all you need to do is get the incense. Once you have that you will light it and then sit in front of it and speak what you want. Since the pieces are highly magical you don't even need to say it out loud. You may say it in your head and the power will be just as strong! You may use them as many times as you want and even pass them on. 
The burning of the incense will not harm the pieces but you may want to wash it off when you are done.
These have been used to gain bill money and even gambling winnings. Most of the Asians these were tested on took them to casinos after burning the incense. All had a great time and all won money.