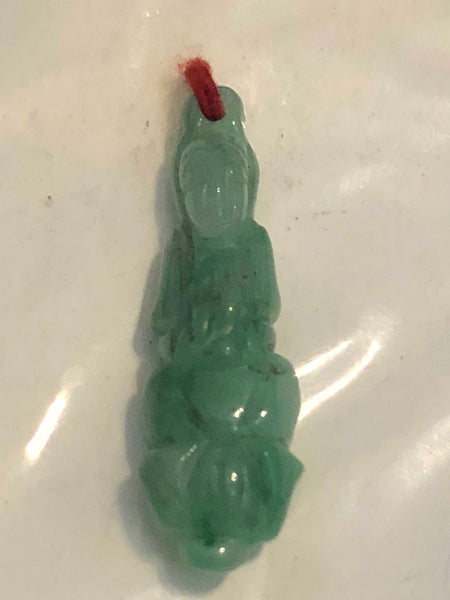 ASIAN LOVE AND WEALTH- YUE-LAO
This piece is a real jade carved man. I'm not sure if the pictures are picking him up clear but that is what this pendant is.  While this is a tiny pendant it has a HUGE supernatural presence of magic. This one is not to be played with. Make sure you actually love the person.
This is Yue-Lao who is the God of love who binds two people together with an invisible red string. The red string can never be broken on whom you wish to have, you can break it by saying a short script that will remove your love from you but the other will forever be bound.  Take this one seriously because it is someone else's life you will be forever binding to you.
This pendant comes on the red string and you will remove it and attach the pendant to what you wish to wear it on. You need to wear it for two days. The red string must be placed under your mattress or bed for 7 days.
A small piece, BIG supernatural power from an ancient love God. 
This is the only one I have.