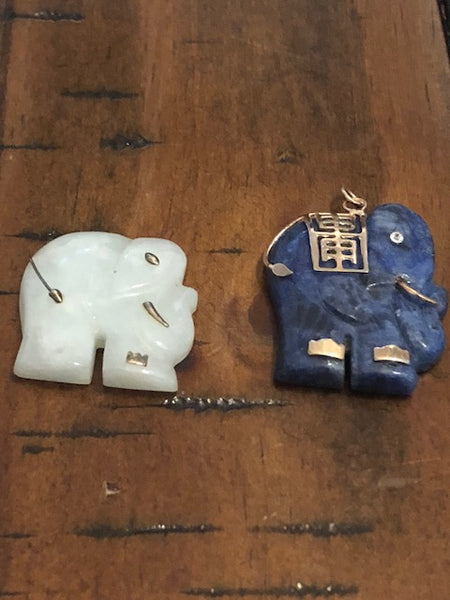 ASIAN WEALTH AND LOVE-QUAN LIN COMPASSION FOR CASH ENERGY
Magical cash, wealth abundance, gambling, and luck are all here just for you. These supernatural little elephants with trunks up hold the energy of Quan Lin. Quan Lin is the goddess of compassion for those who need her. In this case, her energy has been combined with wealth magic to really work for you.
The pale green one you just carry with you. The blue you can wear if you want to but you can carry that one too.
These all have been tested in every aspect of wealth, luck, plain and simple. Gambling at all resorts. Magical cash which can come in any way white light and even helps you to absorb wealth using creativity and the help of these pieces.