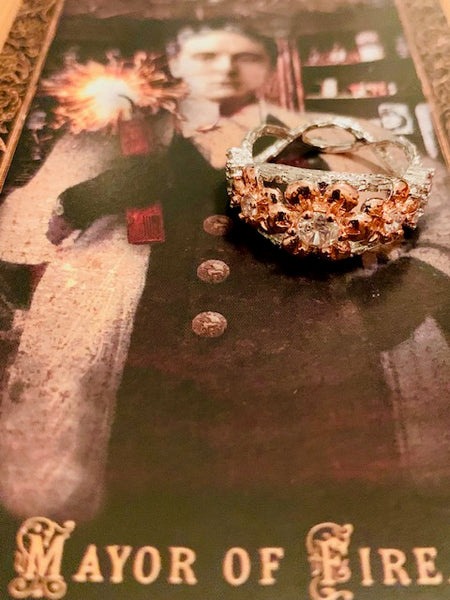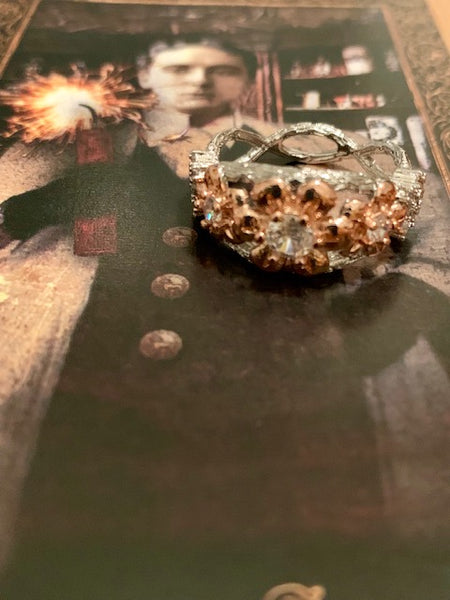 Astragalomancy
CARNIVAL ITEMS ($38.00) ARE NEVER OUT OF STOCK. IF IT IS SHOWING UP OUT OF STOCK AND IT IS AN ITEM THAT YOU WOULD LIKE, PLEASE SEND AN EMAIL AND WE WILL GET YOU A REPLACEMENT. THE REPLACEMENT WILL NOT LOOK EXACTLY LIKE THE PIECE SHOWN ON THE WEBSITE, BUT IT WILL FUNCTION AND WORK THE EXACT SAME. DON'T GO WITHOUT! WE CAN GET YOU A NEW ONE!

Here's one that was made for us by the gypsy witch, Grizzelle. I love the gypsy witch. She quite frequently has me cracking up, but when it comes down to business she makes us some of the best magical pieces that we have seen. We don't have to charge a lot for them either, because she lives locally and we don't have to go on huge extravagant investigations. This piece she made this tie holds a form of astragalomantic magic. This is likely something you've never heard of because until she explained it to me I didn't even know.

Astragalomancy involves the reading of bones either by casting small bones, each with a particular interpretation, or reading the bones of the living. The form that has been put into this piece is concerned with reading the bones of the living. The bone marrow is said to hold the blueprint of human life. When you wear this piece you will be able to take a person by the hand and see their entire past, to know all of their memories, and see their entire future. What's more is you will also be able to see into their past lives, who they were, where they have been, and what powers and magic they have hidden deep within their dormant subconscious. Not only will you be able to give them a complete breakdown of the magic that they have hidden in their subconscious, but you will also gain a copy of that magic, which will be stored in this piece.

This piece will also allow you to lay your hands on a person's head, to activate their subconscious and the powers they were born with but they never knew they had.