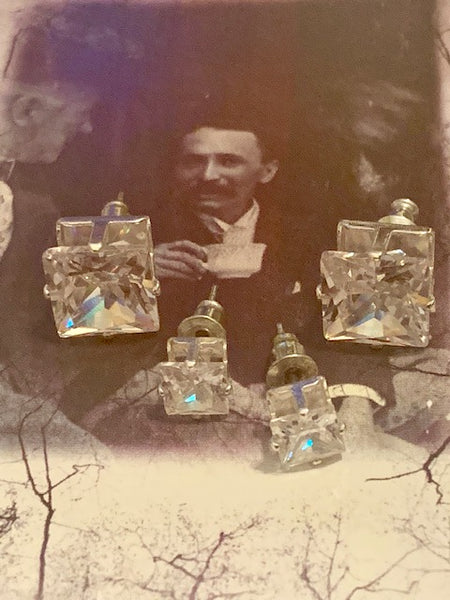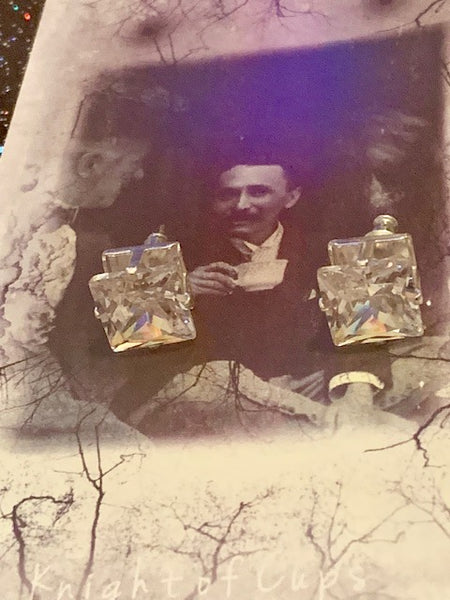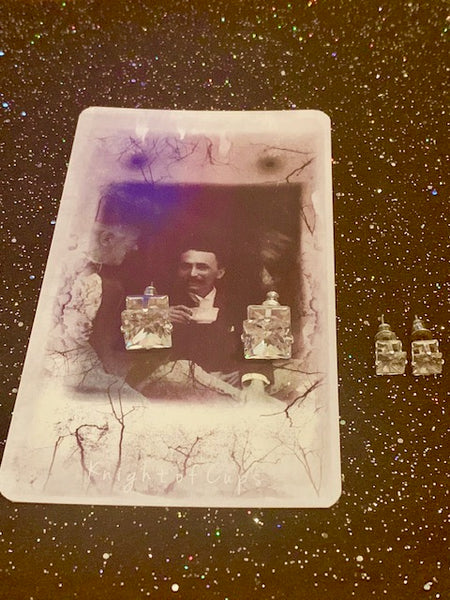 Baal Shem Surveillance of the Mind
Hello shoppers!!!

From January 1st, 2019 until February 15th, 2019 there will be no shipping. We are moving to a bigger office. If you have stuff on the books now it will be shipped! If you order again and have an existing order on the books Lindy will combine it into one package, possibly. If you are ordering now it will be saved for you and will be shipped when I'm back. I have the underground auction, investigations, and customers to see. During that time Lindy will be moving offices. You are free to purchase but it will not be shipped until starting the 15th of February. Under no circumstance will anything be shipped in that time. If you can't wait, don't buy. I repeat for those who will ask me to explain this if you can't wait don't buy! As I get unique items I will show them through email and ship them from where I'm at. Thank you for your understanding.

When you purchase this set of earrings, you are getting all four of them. Two are for you and two are for another. They have been created using a special magic that was developed by the famous Ba'al Shem of London. If you don't know who he is, you can look him up. To keep things simple he was a famous soothsayer and magician that many of the social elite sought out for his services in the 1700s. He was a very powerful and magical man and people came from all over the world to have him prophesy for him. He also created magic totems that he would give to the people who visited him. This is not one of the items he created, obviously. Rather it a set of items that created using magic that he recorded during his lifetime.

These pieces are a magic that is called Surveillance of the Mind and they can be used in one of two ways. You can keep a pair for yourself and give a pair to another person without telling them they are magic. When using them in this way, you will be able to see into the mind of that other person to know their thoughts and to know what they are thinking at all times. It will not allow you to control their mind, which is why we didn't call the magic mind control. Rather, you will be able to see the thoughts of others and to know their innermost secrets and desires.

The second way you can use this piece is by informing the recipient of the second pair that they are magic. This will allow two-way psychic communication between the two of you regardless of the distance apart. It doesn't matter which pair is kept and which pair is given either way you use them, but if you choose to use them the second way the communication will come as a telepathic connection through which you and the other person choose what thoughts you wish to convey to the other. This way, you are constantly connected and able to feel the vibes of the other person and to see the thoughts of the other person as long as they choose to share them with you.