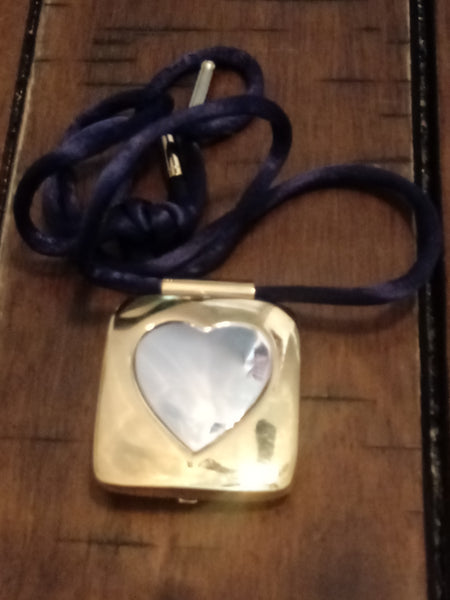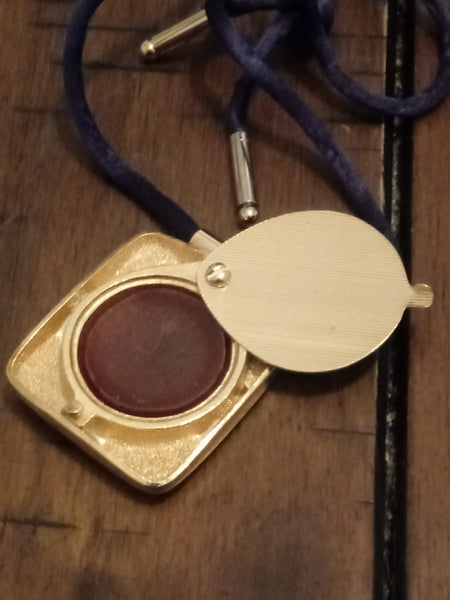 Balms Away-- Vintage Love Powers
Just so it is known, Deedee and Lindy are gone on an investigation.  They will be back on 7/22/18.  Shipping will resume when Lindy, our shipper, returns.  Any orders that are placed between now and then will not be shipped until after she returns AND the orders that were placed while she was away will be fulfilled in the order in which they were received.  
I'm doing two separate listings for these pieces, but they were made by the same witch. They are both vintage, collectible necklaces that were made using the powers of a witch who belongs to a very powerful coven who does most of their work by moonlight. They are whitelight witches and make white light pieces only, as they only believe in doing magic that will better humankind.

This piece is the heart pendant. You will notice upon getting your item that when you turn in over you can open it up. Inside is a balm. What you want to do is wear a dab-- just a dab-- of the balm that is inside the pendant. This is the part of the necklace that has been spelled.

You can wear the balm on your neck, wrists, or anywhere else on the body. When you wear it, you will find true love. This love is not just a one-time true love. This is like true love, getting married, having babies and starting a family true love. The magic of this piece will ensure that your partner remains faithful no matter what and that he will remain loyal throughout the years.

Once you are in the relationship, you can wear this balm and it will bring you more than just love. It will attract your partner to you in voraciously sexual ways. They will not be able to have enough of you. It will create a sexual energy that will keep the sex amazing and satisfying. This is a very important part of any relationship!