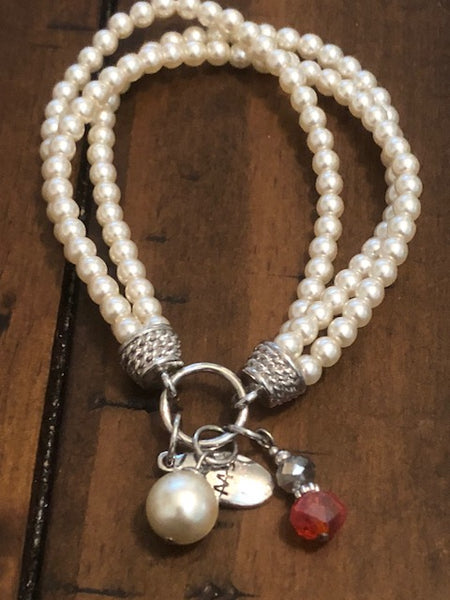 Beads of Pure Healing and Spot of Blood
This piece had been constructed of pearlesque beads that have a) been baptized by the tears of angels and b.) holds a spark of Jesus' blood.  The pearls are representative of the snow white soul after it is cleansed by the blood of Jesus, who represents a lamb sacrifice like they used to do in the Old Testament. 
When using this piece, you are able to lay your hands on another person and literally pull all evil out of them.  You will be able to absorb their iniquity.  You will be able to absorb and pull out all demons, all curses, all evil energies, and anything dark.   You will do this in order to cleanse the karma and cleanse the soul.  You do this in the name of Jesus because after all it is only He that holds these powers and it is his own blood that gives this piece its power.