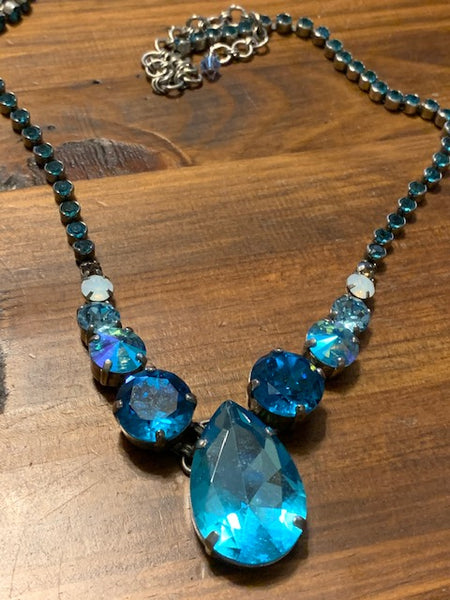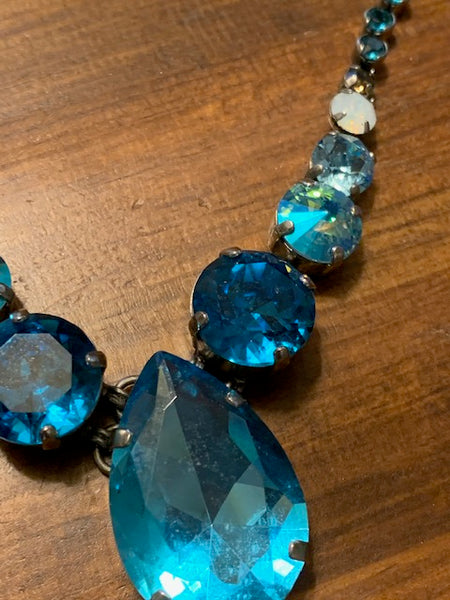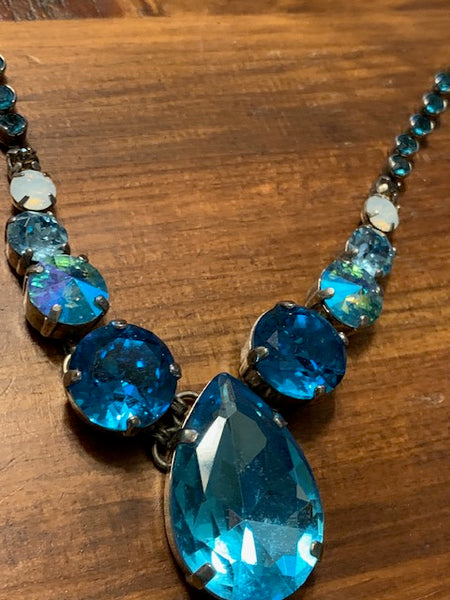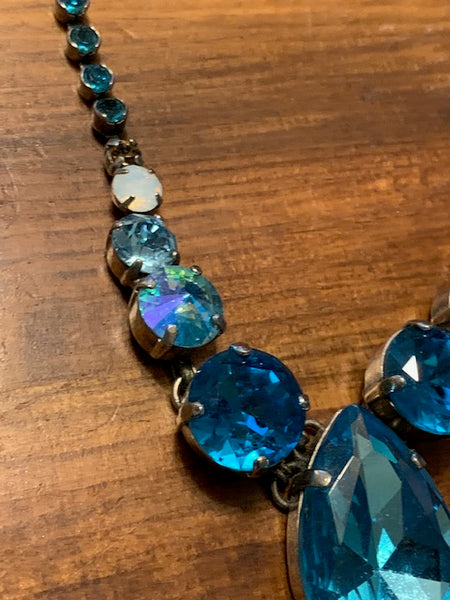 Beautiful Blue Stone Necklace: Atlantis Frequency
This necklace was created out of stones that were mined from the pyramids of Atlantis.  You might be thinking that it was careless or destructive for them to mine the stones.  On the contrary, the pyramids in Atlantis are living organisms-- ever more sentient than the pyramids of Giza.  If stones or other materials are taken from the pyramids, it can simply regenerate itself.  This is similar to the fact that each of the pyramids grows to the greatness they have achieved.  This growth is done with something that we are calling the Atlantean Frequency.  This frequency is like the voice of the universe if you will.  It is an energy that teaches the pyramids the ancient magic of the cosmos.  It shows them the knowledge and the magic of the universe.  This is the same frequency that allows the Atlanteans to exist in-between realms, in their eternal realm that exists apart from the mortal realms. 
This piece will give you the energies of the Atlantis Frequency.  As such, it will allow you to grow in knowledge and magic like a fledgling pyramid.  You will shown the powers of the cosmos and how to allow them to manifest in your own life.  This will show you how to create your own powers and to access the knowledge that exists at the center of the universe.  It is a very powerful piece.  You will wear this piece until the frequency becomes part of you.  Only you will know when these energies have changed you.  It makes no sense to email asking how long it take, because the answer is simply this-- you will be ready when you are ready.  We can't speed up the process, nor will you want to, because that can do serious damage.  So, if you are patient, this piece will offer you something unlike anything you've ever experienced.