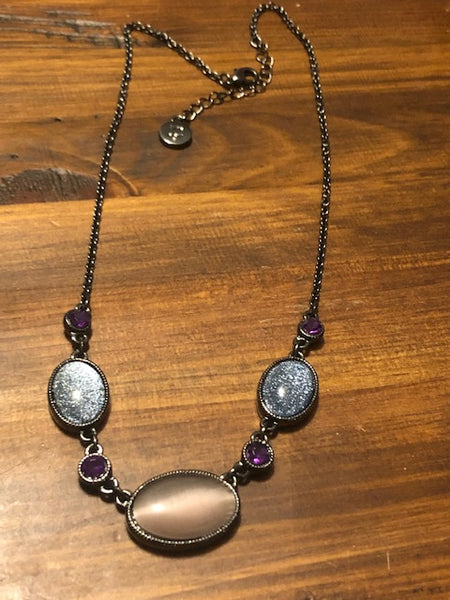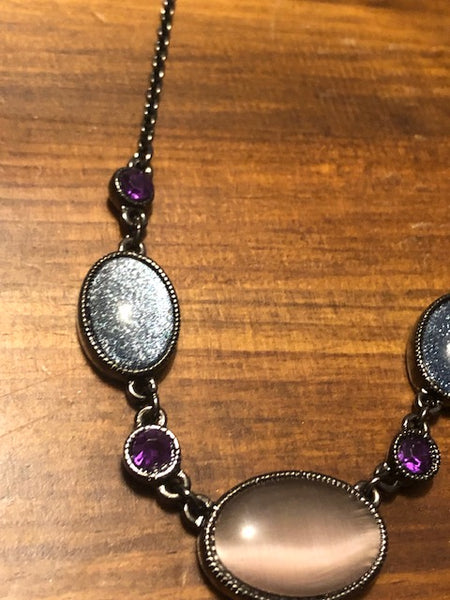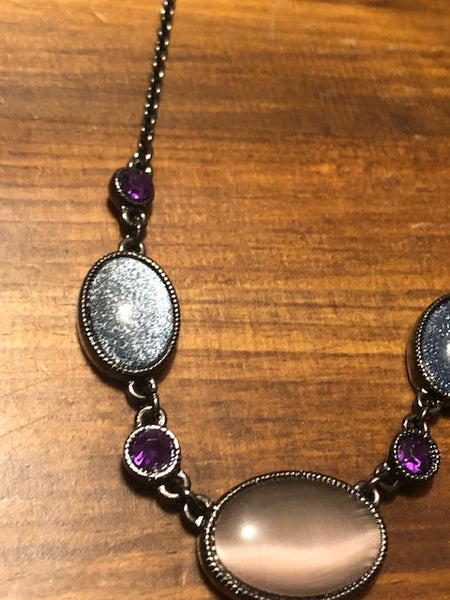 Beautiful Costume Necklace, Opening the Eye of Horus Within
THE PIECE YOU ARE PURCHASING IS THIS COSTUME NECKLACE WITH BEAUTIFUL STONES. IT HAS BEEN IMBUED WITH GREAT METAPHYSICAL ENERGIES AND THE MAGIC OF THE GREAT PYRAMIDS OF GIZA AND THE EYE OF HORUS. THIS IS A VERY POWERFUL PIECE OF OCCULT MAGIC. YOU DO NOT WANT TO MISS OUT YOUR CHANCE TO OWN THIS PIECE.

This piece was made by an Egyptian coven of wizards that calls themselves the Circle of Light. Before you ask, yes this piece was made by white light wizards, but that doesn't mean that it can't be used for whatever you want to use it for. The magic in this piece is actually a type of intention magic. While it might have been white light for the Circle of Light, because it reflected their intentions, it doesn't necessarily mean you have to use it that way. Having said that, I always recommend trying to stay away from dark magic as much as possible. Sometimes, using it is inevitable and necessary, but there are just too many variables.

Okay, so onto what this piece will do for you. This piece stayed in the Egyptian Great Pyramid of Giza for three years. It was inside of one of the celestial chambers just baking like a cookie in a magical oven. It has emerged with powers beyond your belief. The largest jewel on this piece holds the powers of the Eye of Horus. It is flanked on either side by two pieces that hold extreme stellar energy and magic. This is the energy that allows this piece to work. When you wear this piece it opens up your third eye, but when it does that it opens up your third eye as the Eye of Horus.

With this awakening, you will be able to know the entire history of Egyptian magic. From the magic of the ancient Illuminated Ones to the magic of the Pyramid that was brought by the Wem, to the Sphinx that was also gifted by the Wem. You will also be able to travel to other pyramids in your mind-- such as the crystal pyramid in Asia, the ancient Atlantean pyramids, and the White pyramid in Heaven. Pyramids are havens for magical power and as you explore these other pyramids in your mind, you will also gain the powers and knowledge that you encounter. Not to mention, with the Eye of Horus you will be able to seek out the powers and abilities you want. Simply meditate upon the power you want and that is where your soul will be lead.

Instructions: You will meditate with this piece and allow the magic to overtake your mind. You will travel to the pyramid of Giza and beyond. If there is particular magic or power that you wish to acquire, then you will meditate upon that power and your soul will be led to the place where you can acquire it.