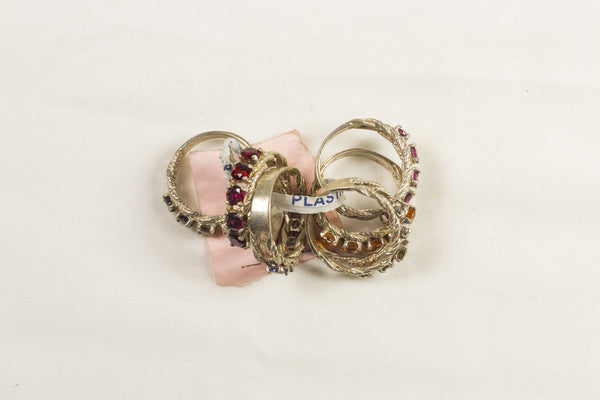 BIND IT ALL TOGETHER AND INSURE IT FOR THE LOW PRICE OF 45.00
Bind all your items in this vessel for duplicate magic. Easy to use and makes sure your master piece is always safe. You can carry all your magic with you at all times using one of these sterling silver rings. You can wear on your finger or on a chain. The stones on each ring keep the original magic charged to 100 times.

This is like insurance for you original items and will never lessen their power! All this for the low price of 45.00!

How do you use these?

No matter if your piece is jewelry or not just sit them all around the ring in a circle. Use the floor if you have to as it doesn't matter. Let them sit for 8 hours and you are good to go! These rings are made so that you don't have to worry about anything getting in that shouldn't be, only what you want in them.

When you are using the ring it is constantly charging so no loss of power ever. No matter if white light or dual, dark or platonic, these work!
These are all sterling silver and you pick the color stones you want.  When you go to check out I think that is when you see the list. I know that all of them together are beautiful, stunning! Wear on your finger or a chain or even place on a key chain or wallet.