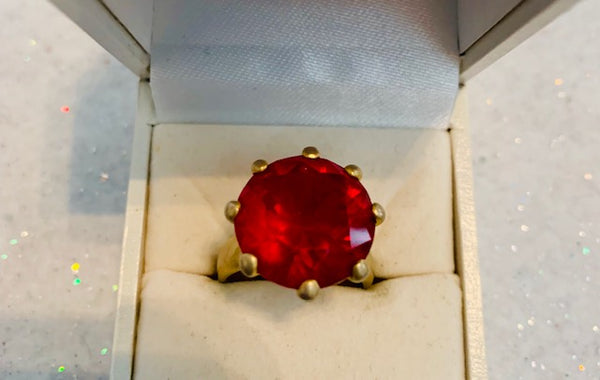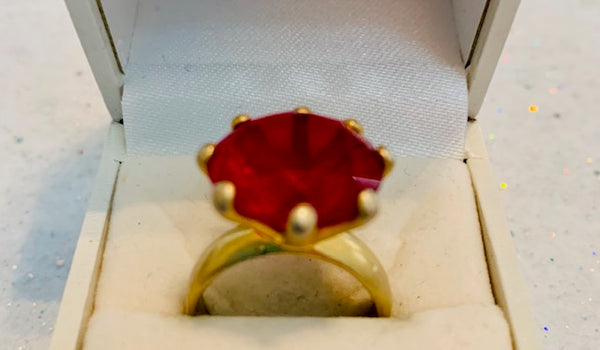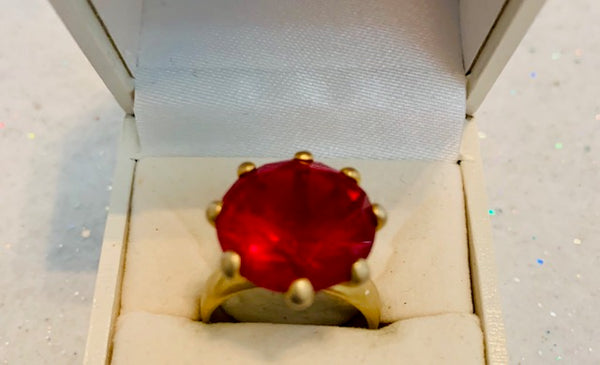 Blood Ritual and Blood Magic Ring
In witchcraft, there are many spells and enchantments that require the presence of human blood. This is because human blood holds the cosmic bloodlines and can create magic that the blood of any other animal cannot quite replicate. However, in more modern times it has been a controversial topic in the magic community as to whether or not sacrifices for the purpose of acquiring blood for blood magic is ethical. There are those that continue their ruthless ways and those that have been using small amounts of their own blood or the blood of members of their coven. However, there is another way.

This ring has been made through the process of an ancient blood rite, with just a small bit of volunteered blood. It holds celestial and cosmic magic that has amplified the energetic properties of the blood that has been offered. Now, this ring can fully and completely take the place of any blood that is required for a blood magic spell. All you have to do is make sure you are wearing this piece when you are doing your blood ritual or blood spell. The magic in this piece has been tested and we guarantee that its energy is as powerful or more powerful than any blood that you may have had to spill prior to pieces like this one.

The stone is the element of this ring that holds the blood magic.  It is appropriately a deep red color.  Happy Casting!