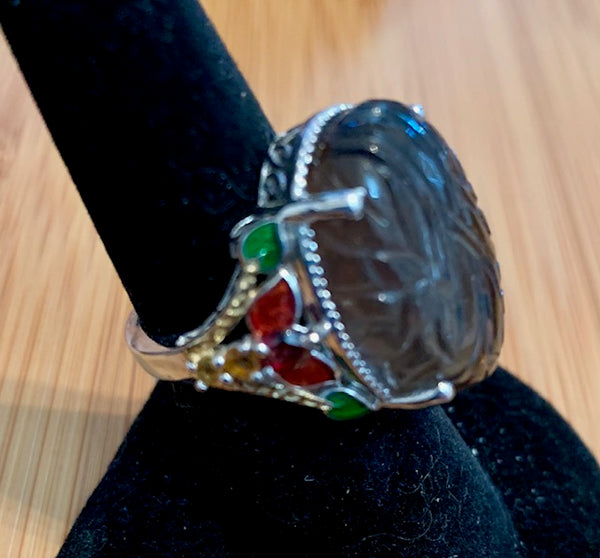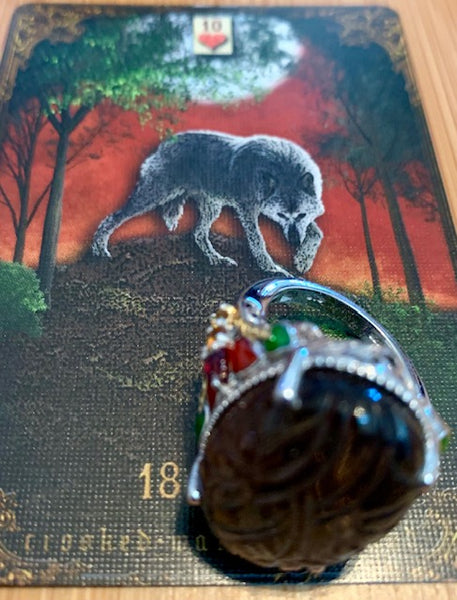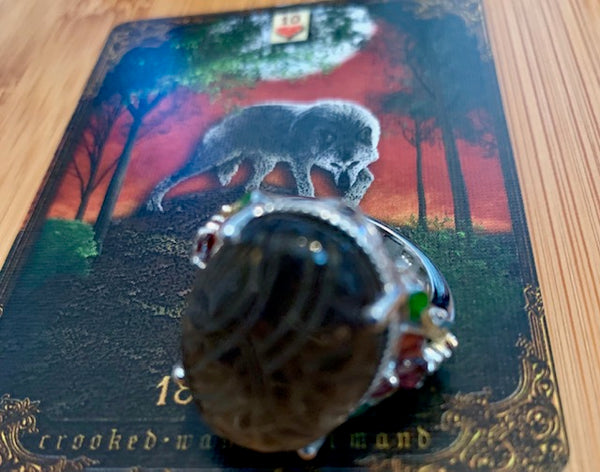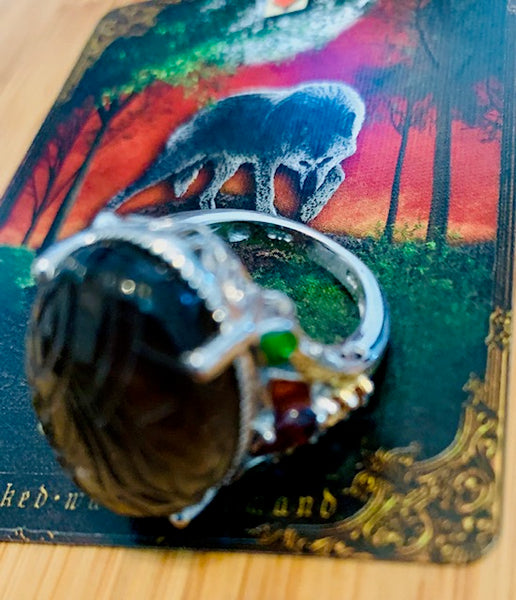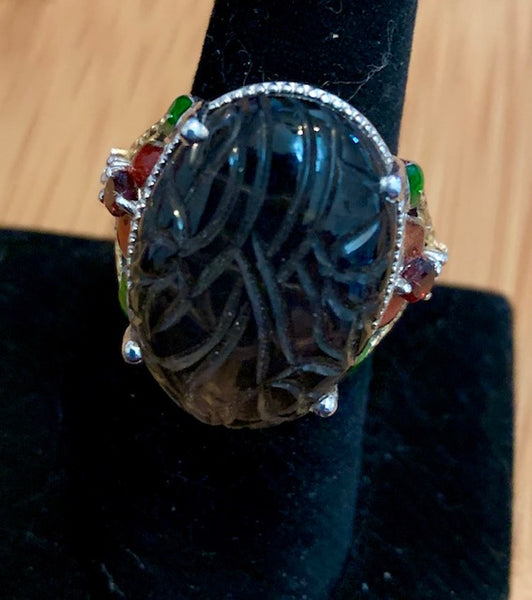 Bloodlines of Original Lycanthropy
If werewolves are your thing then you are going to want to keep on reading. This piece was given to us by a guy that once had the ability to shapeshift into a wolf. He a self-described sorcerer and other than the fact that he did, at one point, have the ability to physically change into a werewolf, we were not able to detect any sorcery ability in him whatsoever. However, it is clear that he runs in the circle of underground magic, because he did come to us with the shape-changing ability, but it wasn't something that was permanent and we were easily able to take this ability and transfer it into this piece.

What this man had somehow ended up with is something that we call sexually transmitted lycanthropy. I know, that sound dirty, but hear me out. This ability originally comes from the Greek goddess named Leto. She is the original Grecian wolf goddess who held a dual existence as a wolf and as a goddess in human form. Zeus fathered Artemis and Apollo with her after taking notice of Leto's "secret form of beauty." In short, this was her true wolf form. After being approached by Zeus and transforming back into a human, she slept with him on the night of full moon, effectively giving him the ability to also take the shape of a werewolf. This is how the twins were conceived.

This ability was then passed down to Artemis, who became the goddess of the hunt and held many wolves as her protectors. The only way to transmit this type of lycanthropy is through sexual intercourse on the night of a full moon. So, Artemis created many of these werewolves, over whom she held dominion. The thing is, these werewolves never really stopped breeding. I mean, the had a very primal existence from the onset, so mating only seemed natural to them. Creating new lycanthrope offspring was natural selection and helped preserve their kind.

These days, in order to be born into the original bloodline of Leto there is an extensive vetting process. I don't know who was careless enough to give this ability to somebody who didn't even know it existed, but it happened. He was so frightened by his new ability that he came to us for help getting rid of it. We agreed to help, but only if he agreed to help us make this item. Long story short, we waited until the night of a full moon and made him submit to an autonomous sexual ritual, during which we pulled the energies out of him and placed them into this piece. It worked kind of like an exorcism, except it was the power we were getting rid of and not some wayward demon.

We now have this piece that holds the original bloodline of Leto, the mother wolf goddess. We have rendered this piece a bit, to only allow for shape-shifting in the astral form. We are not reckless and we know that shapeshifting in the physical form can be a dangerous experience if not done with care. That is why we opted to create this piece as an astral lycanthropy magic versus physical lycanthropy magic. Either way, you will be able to use this piece to shapeshift in the astral realms. You create your image, you take the form you want to. In addition to that, you are gaining the bloodline of a goddess, but not just any goddess. this goddess was born of the bloodline of two of the original Titans. They are the ones to whom the primordial energy was given to with which they were able to shape magic. This piece will also allow you the ability to collect the energy from the atmosphere and use it cast spells. You can cast any kind of spell that you choose, just know that if it should come down to it for some reason, Leto holds the final say and has the ability to negate any spell that you cast should it cause some kind of negative reaction with the gods.