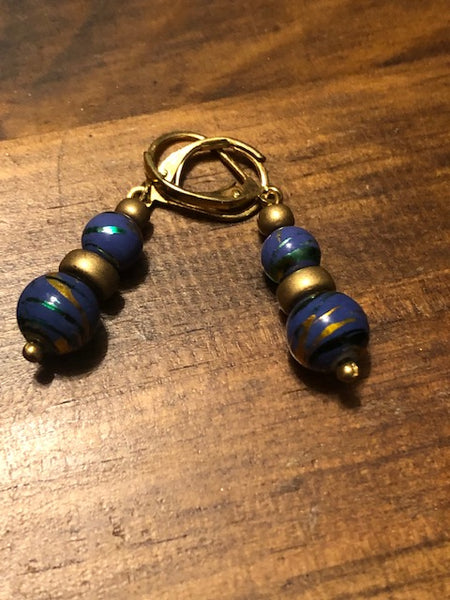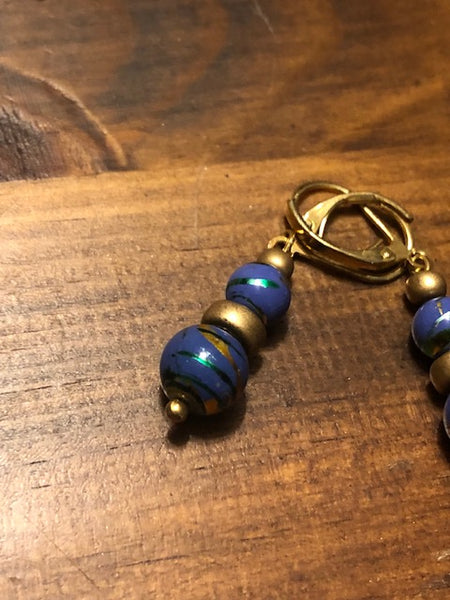 Blue Costume Earrings, Voice of the Picta Pixie
THIS SET OF EARRINGS HAS BEEN ENHANCE WITH MAGIC AND METAPHYSICAL ENERGY. WHEN YOU WEAR THEM, YOU WILL EXPERIENCE THE VOICE OF A PIXIE WHO WILL REMOVE OBSTACLES AND LEAD YOU DOWN YOUR LIFE PATH TO FULFILL YOUR PROPER DESTINY.


This piece is very simple and easy to use. It is connected to eternal Pixie whose name is Gladys. Look, I'm not a huge fan of the name, either. We don't make these things up and we can't just go around changing names because we don't like them. This is the Pixie's name. Her name is Gladys. She is extremely powerful and she is what is called a Picta Pixie. Picta Pixies have the unique ability to act as guides to people who want to stay on the path of their true destiny. When you wear these earrings you will be linked to your Pixie through a telepathic connection that this piece gives you. You will then be able to hear your Pixie's voice and ti will tell you the things you are doing wrong, what to do, what not to do, and how to fulfill the destiny that is supposed to be yours. This will bring you the blessing of the gods and will allow you to overcome all of the obstacles in your life, to become sucssful. You will have to put in the work, but this piece will show you how to become successful at in everything that you do.

Instructions-- simply wear the piece and meditate with it. You will hear the voices of the Pixie telling you what to do. Then, when you wear these earrings or carry them in your pocket, you will be able to hear the Pixie who will guide you down the path go greatness via the destiny that was planned for you.