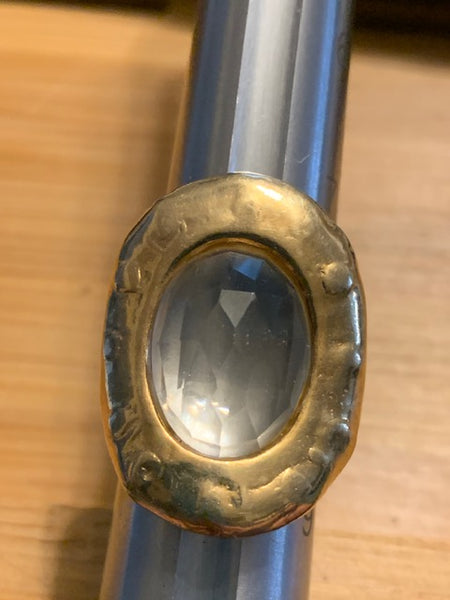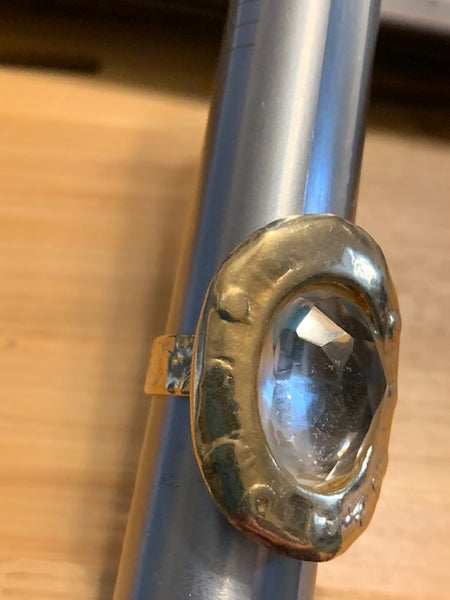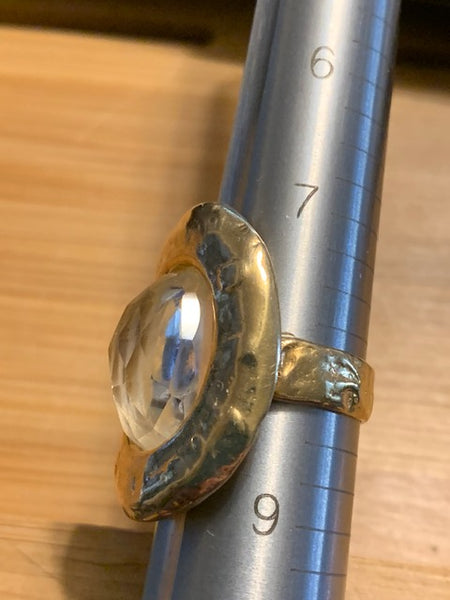 Bonati's Visionary RIng, 100% Accurate Every Time!
Bonati was a Florentine astrologer who flourished in the 13th century. He lived in a most original manner, and perfected the art of prediction!

When the army of Martin IV, besieged Forli, a town of the Romagna, defended by the Count of the Montferrar, Bonati announced to the Count that he would succeed in repulsing the enemy, but that he would be wounded in the fray.

The event justifies his prediction, and the Count who had taken with him the necessary materials to staunch his wound in case the prophecy came true, became a devout adherent of astrology.

Bonati was known for never being wrong with his predictions. There were times when small fragments of information would only come true, but they were always prevalent in helping someone out, saving a life, helping prepare for a catastrophe, etc. His granted images and follicles of the future played out in accordance with what he saw in his mind.

Bonati even foresaw his own death and asked that his brain be rubbed against stones and that they are spread throughout the land.

At the time of his death, Bonati's brain was exhumed from his body and utilized in many ways. The Royal family consumed parts of it, thinking this would grant them his gift, and some were rubbed upon stones to forecast his wishes and nothing more was ever thought about this again.

The stones were the fundamental empowerment pieces that spread about his gift. He saw this in a vision before he passed, that his gift could be given by allowing his brain to touch sediment and then it be given to another.

This is one of the few noted stones that are still around, we have come across two of them during our search, one is noted through testing to forecast future endeavors that are going to happen in the near future -- so merely days, or weeks away, while the other is showcased for longevity and grants wisdom and visionary truths to things that will happen months and even years from now. This will generate the visions of things that are yet to come and will allow you ample time to be able to change what is coming!  
THIS ENCHANTING PIECE IS A MOST UNIQUE RING.  IT IS STERLING SILVER WITH GOLD WASH AND A CLEAR STONE.  YOU DO NOT WANT TO MISS OUT ON THIS PIECE THAT WILL GIVE YOU CRYSTAL-CLEAR VISIONS AND THE ABILITY TO CHANGE YOUR FUTURE.