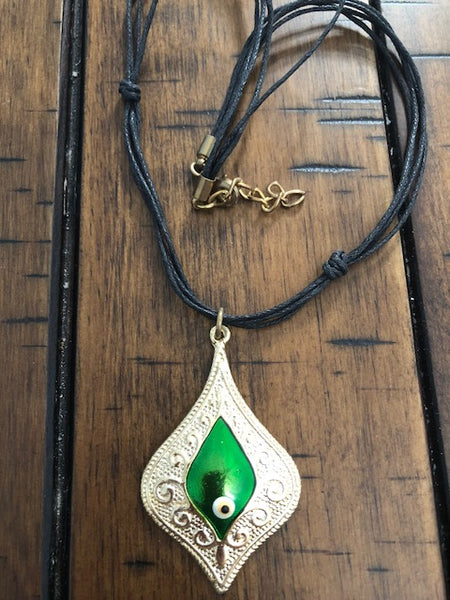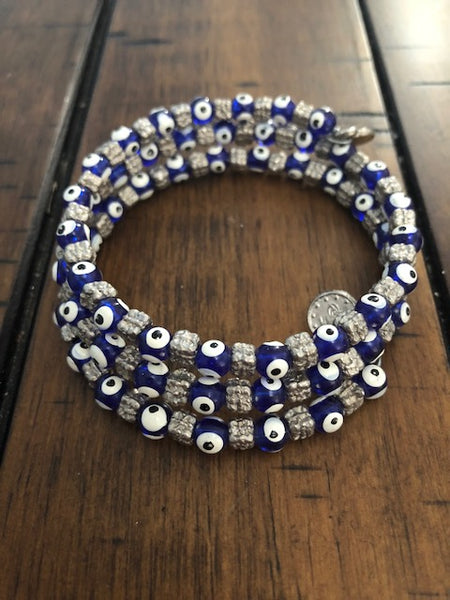 CAST UPON ME THE EVIL EYE AND I HOPE YOU DON'T DIE!
What you are looking it is a two very powerful supernatural pieces. One is a necklace and the other is a bracelet. 
Each piece does the same thing.
ALL curses and spells of negativity or evil are removed. These are removed from all lives, past and present.
ANY curse or negative energy being placed on you will be returned to the one who sent it and it will be done so three times over.
Blockages placed onto you by anyone no matter how powerful will be removed and the block cleared.
You may keep these and wear them whenever you feel it is needed.  The first thing that is done is all negative will be removed. The second thing these do is prevent more from placed onto you.
Now for the BIG one! Why I really like these two pieces. If you have someone that drains you or uses thought power against you, these will block that and it too will get returned to them. They will eventually stop as they will feel a sickness from it and realize maybe bothering you is not the best of ideas!