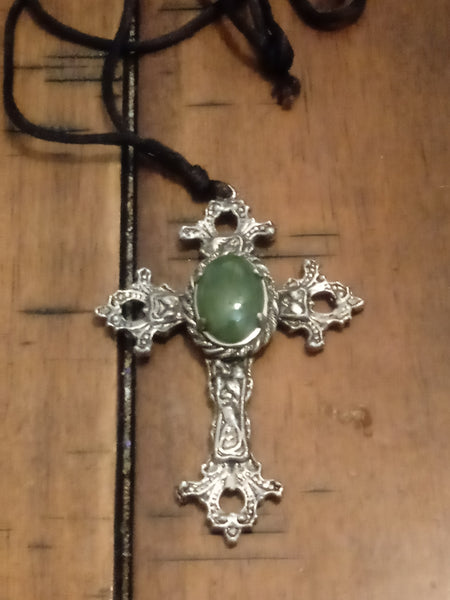 Catalonian Magic and the 72 Names of God
This piece has been empowered by a Catalonian witch. The magic that has been placed into this piece is a combination of three ancient forms of magic that were very influential to witches of the Middle Ages in Spain. These three forms are witchcraft and rituals that held their roots in Celtic magic, Arabic mystical knowledge, and Jewish mysticism.

Together these three forms of magic were called upon when making this piece, which holds the powers that are found in the Hands of the Priestly Bless. These hands hold the powers of sacred geometry and are divided into 28 sections, each containing a Hebrew Letter. Twenty-eight in Hebrew number spells the word Koach meaning strength. At the bottom of the hand, the two letters combine to form the name of God, which sparks the powers of this magic.

This piece holds the 72 names of God, which each hold a different type of holy white light magic. When you wear this piece, you will be given the 72 names of God, which you can call out. When you call them out, the Angel of the Lord will appear to you and show you the magic associated with each name.