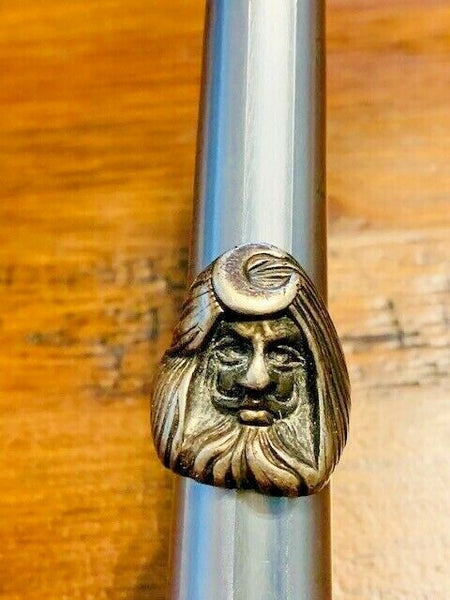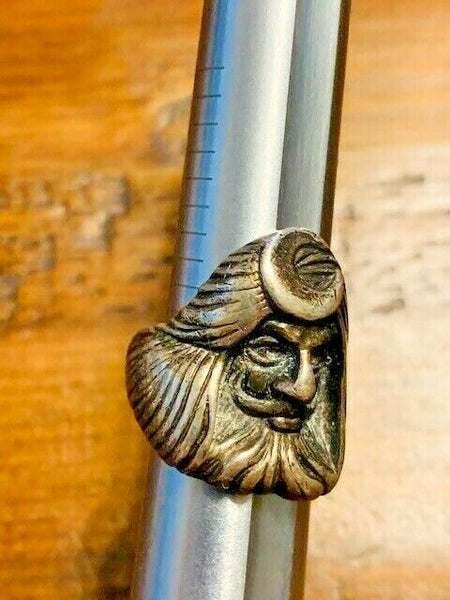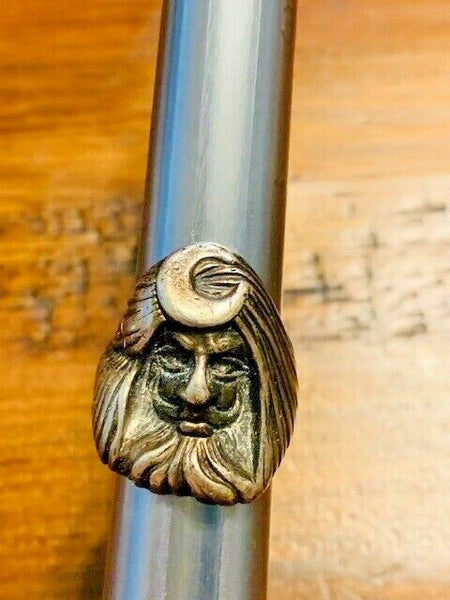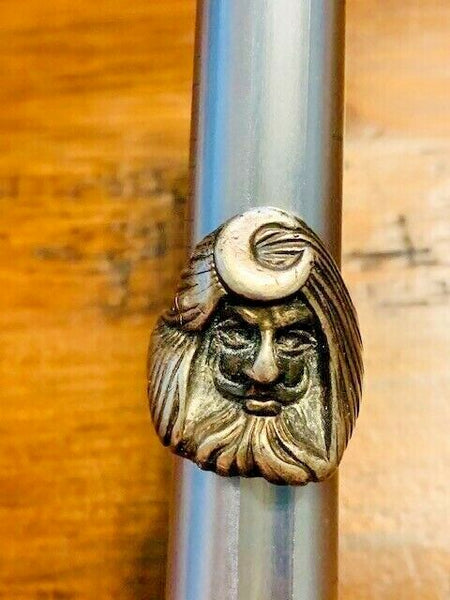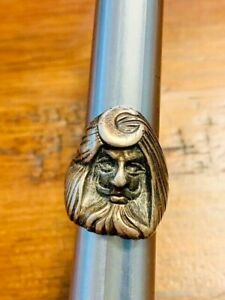 CELESTIAL MAGICIAN MERGING OF MAGIC-- CREAM OF THE CROP MAGICAL ITEM
7-24-20
THIS IS THE WIZARD RING FROM EBAY.  THIS WAS BID ON BY AN EBAY USER WHOSE USER NAME IS aagl-1.  HE BID UP OUR ITEM AND THEN NEGLECTED TO PAY FOR IT, SO WE ARE PUTTING ON THE WEBSITE FOR THE AMOUNT OF THE NEXT HIGHEST BID, WHICH WAS $600.00  JUST TO YOU ALL KNOW, MOVING FORWARD WE ARE PART OF THE EBAY MANAGED PAYMENT PROGRAM, WHICH IS A PROGAM THAT ALL EBAY USERS HAVE TO USE NOW.  THIS MEANS THAT FOR THOSE OF YOU WHO BID AND DO NOT, YOU WILL AUTOMATICALLY HAVE A STRIKE AGAINST YOU.  IT'S CONTROLLED BY EBAY AND IT'S NOT SOMETHING WE CAN DO ANYTHING ABOUT.  FURTHERMORE, WE WILL NOT BE DEALING WITH ZERO FEEDBACK BUYERS ANYMORE.  WE GAVE THIS GUY A CHANCE AND HE RUINED IT FOR EVERYONE.  ALSO, IF YOU PLACE A BID AND YOU WIN, YOU WILL BE GIVEN 3 DAYS TO PAY.  IF YOU DO NOT PAY FOR YOUR ITEM, YOU WILL BE BLOCKED FROM BIDDING IN THE FUTURE.  WE ARE GETTING STUCK WITH PAYING FEES ON ITEMS THAT PEOPLE AREN'T PAYING FOR, SO SORRY.  IF YOU BID ON AN ITEM AND YOU WIN THAT ITEM, PLEASE PAY FOR THAT ITEM.  IT'S COMMON COURTESY.  
YOU ARE PURCHASING A HEAVY STERLING SILVER RING. THE RING IS FIGURAL AND DEPICTS A WIZARD WITH A MOON ON HIS HEAD. IT IS ADJUSTABLE AND IT FEELS REALLY NICE ON THE FINGER. IT GOES ON NICE AND SMOOTH. IT ALSO LOOKS GREAT AS A PENDANT ON A CHAIN (NOT PROVIDED). IT IS A VERY UNIQUE-LOOKING PIECE, FOR SURE.




This piece is a rare find. You would think that I'm talking about the ring itself. It is solid sterling silver. It feels very good on the finger and goes on nice and smooth. It is an antique and it is good and heavy! I could go on and on about how unique this piece is, but when I tell you that this piece is very rare, what I really mean is that the power that is in this piece is very rare. That is because it encompasses so much of the magic that can be found on Earth and beyond.


We have been holding onto this piece for several years. It was found in an investigation in Russia. More specifically we were on an investigation in Siberia. Our investigation led us to a place that is called the Ice Pyramid. The Ice Pyramid has cloaking abilities, which is why Google Maps could search for it a million times and never find it. The only way to find the pyramid is with an awakening that reveals it to you. After landing in Saint Petersburg, we met with a Russian Vampire named Stenoff who had used the magic in the Ice Pyramid to live three lifetimes already.


We were put in contact with Stenoff by a guy in France who deals with the underground people there. He is the same French guy that sent us the letters blowing the whistle on the underground organizations that exist there if you remember that. These are not the type of secret organizations such as the Illuminati. These are ones that try to fly under the Radar completely because they don't want to be figured out. This is because the magic that they hold is very powerful and they don't want to share that power with anybody. The fact that we were even able to recover this piece is a miracle, which is why I say that it is so rare.


The Ice Pyramid is just like any other you will experience. It holds bottled up energies and metaphysical powers that were placed there by ancients that visited the lands in ancient times. For the record, this pyramid isn't really made of ice, it's just called the Ice Pyramid because it is hidden in Siberia. It is from this pyramid that the likes of Rasputin and other monks acquired their powers. I mean, they had other sources, but the Ice Pyramid was a major influencer. In fact, this piece looks like Rasputin if you ask me. That's funny because it holds a presence. At first, Deedee insisted that it was Rasputin, but the entity's identity remains a mystery. She wasn't able to psychically pinpoint the entity's name or whether or not this entity is Rasputin. Maybe you will be able to tell when you connect with the piece. Either way, the mysterious aspect makes this piece even more appealing if you ask me.


The entity that is in this piece is a Celestial Magician. He is also quite the drifter. He has been around for eternity and is one of the primordial lifeforms that was floating around on Earth when God created the Sun and parted the waters. You're probably thinking how in the world did you think this was Rasputin? Well, the fact is that Rasputin was merely a mortal emanation of an ancient spirit, which might be why we can't pinpoint him in this piece, if it is him.


Either way, this primordial spirit has seen many different mortal forms and his most recent is the Celestial Magician that I told you about. This vessel is thousands of years of old and has lived in many different places in the world. It knows many different forms of magic from across many different ages and across many different walks of life. You will see that on this piece there is a moon on his head and that is symbolic of the celestial third-eye connection that has allowed him to acquire every possible magic on Earth. It's known as Celestial Absorption, where the body is opened up using celestial energy and made prone to the powers and abilities that you encounter.


The Celestial magic that gave him his absorption ability was found in the Ice Pyramid, which also has celestial chambers, just like any other pyramid that you will find throughout the universe. The knowledge of the stars, which are the eyes of the universe, is limitless. That's why such an emphasis is placed on celestial magic all the time. Either way, this Celestial Magician has traveled the world many times over. He is very powerful and he is very skilled in any type of magic that you can think of. Pagan Magic, Celtic Magic Druid Magic, Sumerian Magic, Gnostic Magic, Kabbalah magic. the pyramid magic of Crowley, Enochian Magic, the Magic of the Ascended Masters, the Magic taught in Grecia Mystery Schools, the Magic of the Hellfire Club, Masonic Magic, the Magic of the original Illuminati a.k.a. the Enlightened Ones, Ancient Mayan magic, Native American Magic, Akkadian Sorcery, Inca Magic, Vedic Magic, the ancient magic of the Orient, Viking/Runic Magic, Atlantean Magic, Lemurian Magic, Celestial Magic, Ancient Egyptian Magic, the magic the Oracles of Delphi, etc. are just some of the different forms of magic that you will gain the ability to be infused with when you use this piece.


This piece is very easy to use. You will simply light a stick or a cone of incense and you will burn it. You will meditate with this piece while you are burning the incense. This opens the portal that allows communication between you and the magician. You will communicate with him through thought what kind of magic you would like him to infuse you with. He will hear your request and the infusion will begin. The infusion process may take a week or two, so you want to make sure you are patient when using this piece. The immense amount of power you are going to be getting is worth the wait.