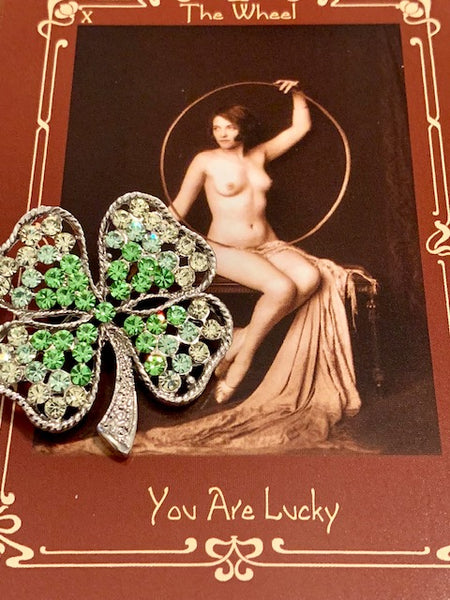 Celtic Boost of Luck
Before buying, please be sure that you view and are aware of our Shipping Policy-- https://youtu.be/y8uA4M7ijVk

If you are one of those people who are down on your luck, or if you are constantly saying, "If it weren't for bad luck, I wouldn't have any at all", then this piece is for you. This piece holds a gnostic spell that is guaranteed to increase your luck by 400 times. Each of the petals on this four-leaf clover will boost your luck a total of 100x. The best part is that this piece increases your luck in all areas of your life. You will luck in love. It will give you luck in wealth. It will bring you good luck in health. It gives you luck in business and luck at the casino. Basically, whichever part of your life you are lacking in, that is where you find the luck that you have been needing and haven't had. This piece has been tested by several staff members and the difference they saw in their luck in just two short weeks was astounding. So, if you need a boost in the luck department, then this is the piece that you need. It works every single time!