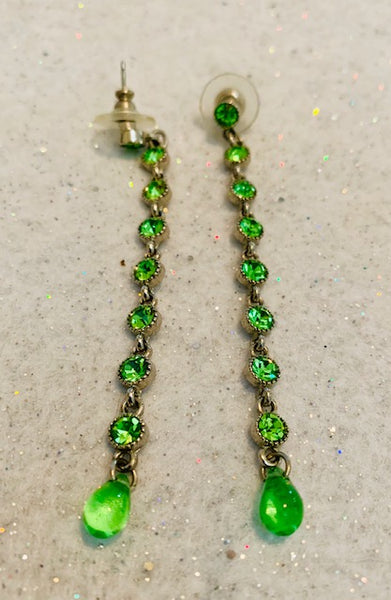 Celtic Grimoire Drippings of Wealth
In ancient times Celtic royalty has magic practitioners whose magic was reserved for their service and their service alone. These sorcerers and magicians regularly created magical items for royalty. The process by which these items were to be made was written into a book called the Celtic Grimoire. You have probably never heard of this book because it isn't publicly circulated. Even in modern times, the spells in the Celtic Grimoire are kept for royalty.

However, we know a guy who owns a chain of restaurants in Scotland and he was able to get his hands on a copy of the grimoire. The Celtic Wealth spell that went into making this piece was originally written in the Celtic Grimoire. We performed a ritual and cast the spell into this piece, which will now bring you a great deal of wealth in many forms.

You don't have to do anything special with these earrings. Simply wear them and the wealth will come to you.