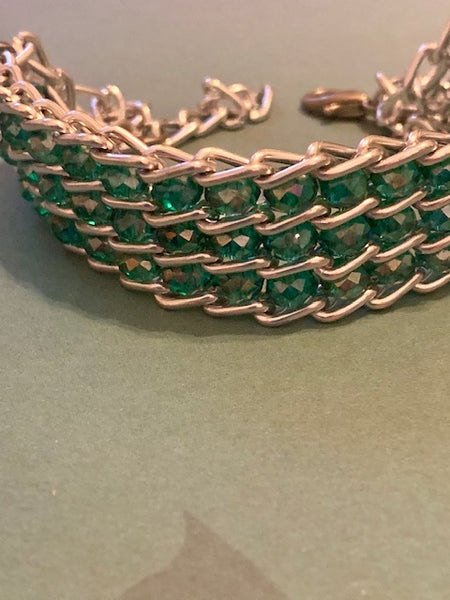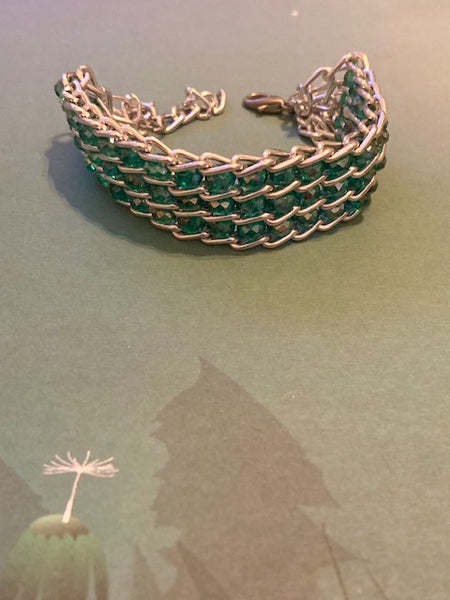 Chained Wealth
Before making a purchase, please make sure you read and are familiar with our shipping policy: https://youtu.be/y8uA4M7ijVk

This piece is called chained wealth. It is a wealth writer. When you use this piece you will put the bracelet on your wrist. You will then write down the kind and type of wealth that you need in your life. You will need to seal what you have written with a tiny drop of your blood. It is important that you use a drop of your blood for this. Some pieces allow you to use saliva, but this is sanguine magic, so it has to be a drop of blood. It doesn't have to be much, but it still must be blood.

After you have sealed your writing, you will light a white candle. After you have lit the white candle, you will then read out loud what you have written on the paper. Fold the paper up in quarters and then use the light of the candle to burn the paper to ash. It is this simple. Whateer you have written down on the paper will come to pass and whatever wealth you have asked for will be yours for the taking. If wealth is what you need, the I can't hink of a piece that is more simple to use with such amazing results!! We have tested this piece and it worked every single time. The best part is that you can use this piece more than once. You can even use it to grant wealth to the lives of others. If you want to do this, just write this down on the paper that you are going to read. It will then grant the wealth for that person instead of you.