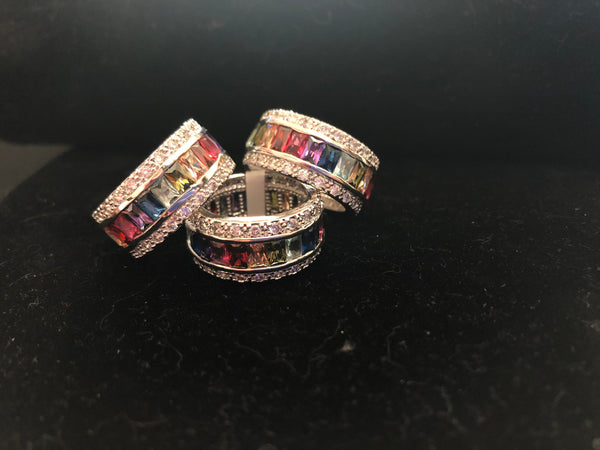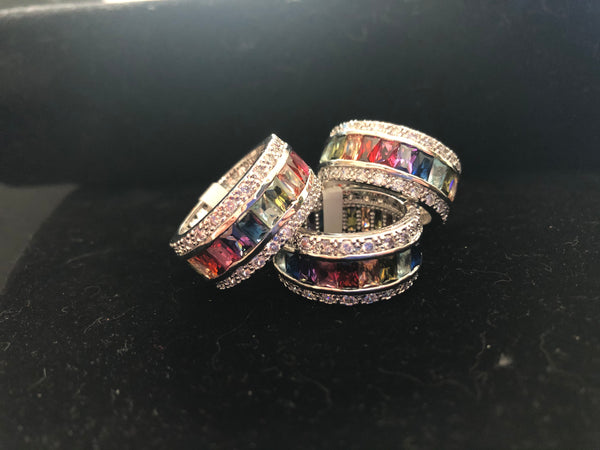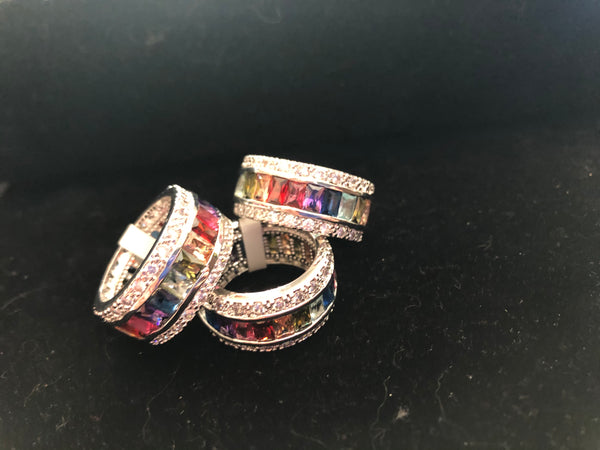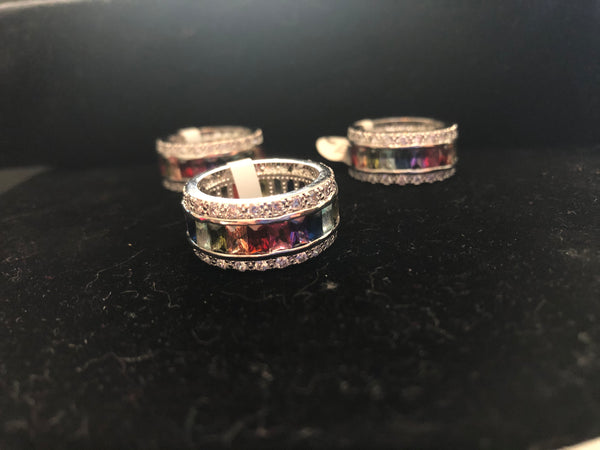 CHAKRA POWERED SPELLS AND WISHES
Balancing Chakras and Chakra Powered Magic 
These rings serve two purposes: balancing and unblocking your chakras for a healthier you and allowing you to use your own chakra energy to create spells. Let me explain what these do on a deeper level. They balance and unblock all chakras, and while doing this they do a lot of things for you.
For starters the Crown chakra when properly balanced enhances Spirituality, Enlightenment and Interconnection. This Chakra alone can make you feel connected and at peace. The Third eye chakra increases Awareness, Intuition, Imagination and Psychic abilities. A perfectly balanced Third Eye chakra can allow you to have psychic visions and communicate telepathically. 
The Throat chakra balances your abilities to communicate with others, understand what they are trying to say, express yourself and be authentic to others with who you are. Communication is key to relationships and especially marriage. With this chakra unbalanced you can have disastrous relationships.
The Heart chakra is just as important to your mental and physical health as the rest of them. This Chakra controls love, healing abilities and compassion. I don't think it needs to be explained how important compassion and love are in anybody's life. 
The Solar plexus chakra balances you're raw power, purpose in life along with direction and the wisdom you not only obtain throughout life- but also exert to others. Obviously you want to be able to follow the true purpose of your life or you will never feel entirely fulfilled. 
Your Sacral Chakra controls your Sexuality, this is a big one for a lot of people. It can be the difference between feeling satisfied, achieving orgasm and even libido. This chakra also seems to control creativity and Emotional stability. 
Your Root Chakra controls the grounding things that make us all feel good. Security, Survival instincts and our family and community connectivity. Everyone wants to feel connected and grounded to their homes and family's. 
Blocked and unbalanced chakras can lead to an entire host of problems, and when they are in perfect health we can tap into the energy that these chakras emit. It's all just energy in controlled forms. These rings with strengthen and cleanse that energy then allow you to use it for spells and wishes. Yes that's right spells and wishes! When these rings balance all of your chakras and clear them out you will be able to use that power to do spells and make wishes.
 This is why there are so many extra stones on these rings. Instead of just the chakra colors we have extra stones to help focus that energy into matter and wishes around you! So not only will you feel energized and balanced but you will be able to use that new energy for making wishes and doing Chakra powered  spells!!!!!!
https://www.ebay.com/itm/163996616344   LINK TO SIZE 10
https://www.ebay.com/itm/163996619680   LINK TO SIZE 11
https://www.ebay.com/itm/163996625609  LINK TO SIZE 8
https://www.ebay.com/itm/163996628524  LINK TO SIZE 7 

https://www.ebay.com/itm/153768084836 LINK TO SIZE 9