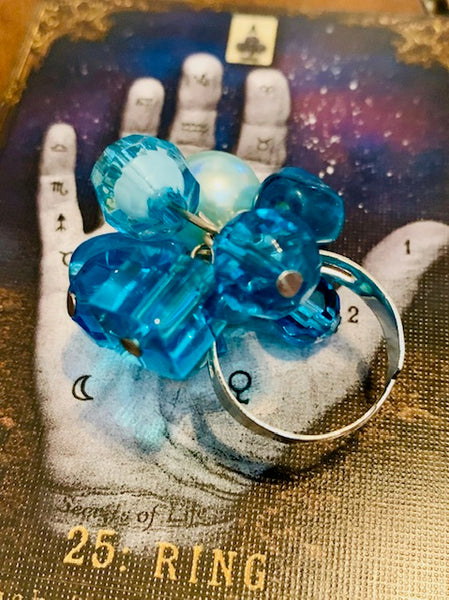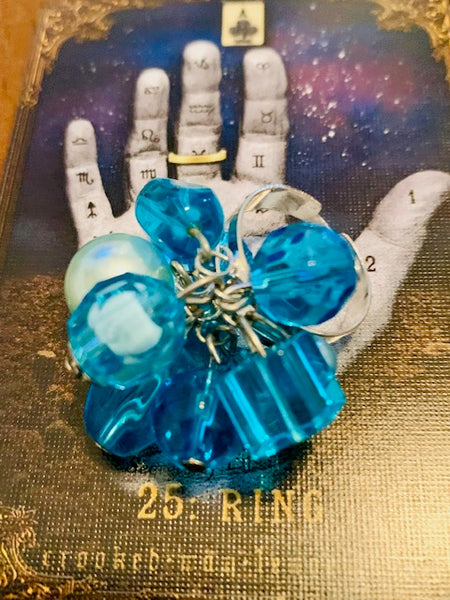 Cloud Walker #2, Star Spells
This doesn't look like a government created ring, but I can assure you that it is. It was brought to them by a group of extraterrestrials that have some really bizarre name that is impossible to actually verbalize. We call them the Cloud Walkers. The Cloud Walkers have many forms of magic, which is why in return for their asylum they had to agree to work with the American government to create top-secret technology. Well, this is that top-secret technology.

Only cloud to level Cloud Walker officials work hand-in-hand with the government. The rest of them have been given a mortal form to walk around Earth in. They don't need to eat or exercise or do anything of that normal humans have to do, which kind of makes me jealous, because I have to eat to survive AND exercise to try to keep off the weight. Not winning in the department.

Either way, we go two of these pieces from a secret operative that we have working at the Pentagon. These rings hold two specific powers that have been developed by the Cloud Walkers to be held in its respective piece. This is the second of two pieces. The Cloud Walkers are very trained in celestial magic. They have a knack for creating the most prolific celestial magic pieces on the planet. At least, this is what I'm told from an inside source. They turn celestial energies into many things, but this piece specializes in turning the star energies that enter Earth's atmosphere into magic with which you can cast spells. You can use this piece to cast pretty much any kind of spell. Money spells, wealth in business spells, love spells, enchantment spells, we have cast them all when testing this piece and we don't really see a cap on the potential of what it can do.